As one bank predicts $40 million loss, speculation mounts that others may suffer a similar fate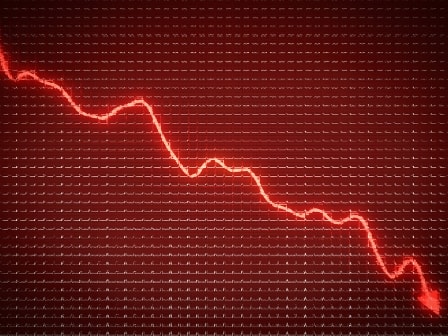 There was a warning sign for banks in Canada as shares slumped in Canadian Western Bank after it revealed it needed to set aside more money to cover bad loans to oil companies.

According to a Reuters report, the Edmonton-based bank said it expects annual provision for credit losses to be from 0.35-0.45 per cent having earlier forecast a 0.18-0.23 per cent range. For the second quarter the company is expecting to record around $40 million in loan losses. This includes $33 million in losses from its gas and oil portfolio.

Analysts are now speculating that Canadian Western is unlikely to be alone in terms of its energy loan losses – and that other Canadian banks are just beginning to feel the effects of the downturn.

In a written note, analysts at CIBC World Markets remarked that "banks are hardly out the other side". Indeed analysts at RBC Capital Markets wrote that they expect losses at the bank to move even higher.

Following the announcement, shares in Canadian Western slipped by 7.7 per cent.

The guidance release from Canadian Western follows on from Bank of Nova Scotia announcing it would take an unrelated $275 million restructuring charge in the second quarter. Now John Aiken, a financial services analyst at Barclays Capital, has told the Financial Post that oil-related financial news is "another negative data point" and that the $40 million provisions are four times higher than what he had forecast.