Portfolio manager explains how trust can be built during a crash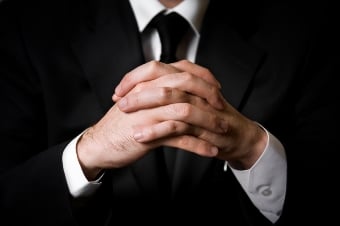 A major downturn is a chance to build trust with clients, according to an advisor who experienced the 2008 crash first-hand.
Zach Davidson, an investment advisor and portfolio manager, joined National Bank Financial only two months before the top of the market, which at the time felt like a cruel twist of fate.
But in retrospect, Toronto-based Davidson said it was the optimum time to strengthen relationships and show the value of his advice.
A recent Natixis Investment Managers' poll revealed that, of the 150 advisors surveyed, 94% believe that preventing clients from making investment decisions based on emotions is crucial for their success, while 60% said investors are not prepared for a major correction.
Davidson said that the next crash will especially hurt those who have only started investing within the past eight years.
"The perception of someone's risk is always changing," he said. "In a good market they are not really prepared for it and that's a part of our job; when times are good to remind people not to get too carried away and to not get caught off-guard in the next bear market because it will happen.
"It's about avoiding those emotional decisions, which is much more difficult when things are bad. It's about just trying to get people prepared – not in a way where you want to scare them and say, go all fixed income, but just try to remind them that markets go up and down. That's the course of history, it's nothing new."
Davidson said one of the legacies of the 2008 for his practice was the start of a client newsletter, which continues to this day.
He added that turbulent times are when the relationship gets tested in terms of what you offer and that in bad markets some advisors shy away from telling them bad news.
He said: "I wouldn't think [a crash] is on the horizon for near term but it'll definitely happen. We've had tougher markets in Canada than the US but I think there have still been some great opportunities.
"The history of markets show that there'll be some bad days ahead at some point. That's when you want to go back to clients and say that it could be an opportunity to rebalance. In a good market you could be overweight equities and then a bad market hits and it's a chance to focus longer term and add to your stock positions when things aren't as good."
Related stories:
How do you build relationships with HNW clients?
Survey: client emotion and complacency the biggest fear