A survey of client reviews reveals the advisor characteristics that they are likely to appreciate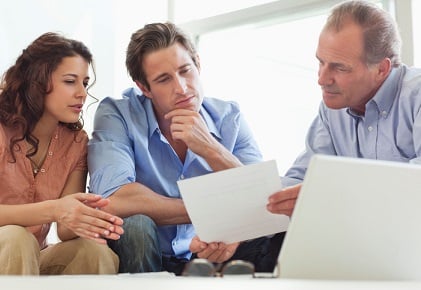 While some financial advisors may think that clients just want someone who can grow their money, it's really not that simple. The advisor-client relationship is not just transactional, but human, which requires genuine connection and
tailored advice
. That means when you create an effective investment portfolio for the client, you're doing just the bare minimum.
Consider the results of a Massachussets Institute of Technology AgeLab study conducted in 2015, which was cited recently in ThinkAdvisor. Surveying nearly 500 reviews of financial advisors on Yelp and Angie's List, the study found seven advisor characteristics that clients commented on the most.
The top characteristic, the proponents found, was personalization — how much the advisor knows the client, their situation, and how they feel about things. Next was empathy, the advisor's ability and willingness to listen.
According to Joh Diehl, senior vice president of strategic marketing at Hartford Funds — which sponsored the MIT study — personalization "helps advisors customize investment recommendations." Similarly, he said, empathy is important in determining and drawing out clients' risk tolerance and investment objectives.
"We live in an era where technology cannot replace a human connection," he told ThinkAdvisor.
The next most complimented characteristic was expertise — a mastery of finance and awareness of changes in the economy. The other characteristics, in descending order of importance, were:
Retail experience - Whether meetings with the advisor worsen or alleviate their anxiety;
Trust - Whether the advisor can be relied on to make decisions in the client's best interest;
Education - The advisor's efforts to explain different options to help clients make better decisions; and
Effectiveness – The advisor achieving investing results.
"People often didn't comment on whether or not their advisor made them money because this is an aspect of the relationship that's expected: It's what's they're paying them for," Diehl said.
"It is the advisor's simultaneous orchestration of multiple 'soft' and interpersonal skills, together with … traditional 'hard' expertise and capacity to deliver return on investment that provides the foundations of client value," the study concluded.
Related stories:
Is the industry too hung up on AUM?
Why trust isn't enough for Canadian advisors