The recent bout of volatility in February drove the first outflows seen by the ETF industry in two years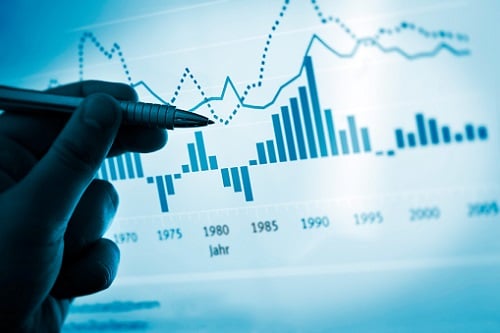 Given the popularity of ETFs and the warnings from detractors saying they could exacerbate market moves during a sell-off, it's understandable why they'd be a prime suspect in the recent volatility that rocked financial markets. But one major wealth manager is speaking out in the industry's defense.
"ETFs do not cause volatility — an ETF is diversified in its investment across a wide variety of securities," said Jeffrey McCarthy, chief executive of BNY Mellon's ETF asset servicing business, according to the Financial Times. "[I]t's more the rise of program trading."
On Monday, the Bank of International Settlements said that volatility-linked passive funds exacerbated that stock-market slide that shook investors in February. The so-called "inverse Vix" passive products, which included ETFs and exchange-traded notes (ETNs), plummeted when the volatility index spiked to reach two-and-a-half-year highs; McCarthy said ETNs "operated and performed how they were supposed to."
According to recent data from ETFGI, February saw the first ETF outflows in two years, with market volatility driving investors to withdraw US$23.5 billion from funds that track Canadian and US equities. But McCarthy was confident the industry would recover, predicting that global asset growth in the funds will be driven in part by increased retail uptake in Asia over the next few years.
His statements run parallel to recent assertions from BlackRock. "ETFs aren't just having a moment. They're creating a movement," said Martin Small, the head of US and Canada iShares, in an open letter to investors.
The most recent ETF Pulse Survey by BlackRock found 44% of US investors use ETFs for increased diversification; 37% rely on them for sector exposure, while another 33% look for income. "Today, one in three US investors owns an ETF," Small said. "By 2020, we expect half of such investors to be following your lead and making ETFs an integral part of how they build portfolios."
Related stories: