Uncovering and closing perception gaps between clients and advisors could help improve retention and trust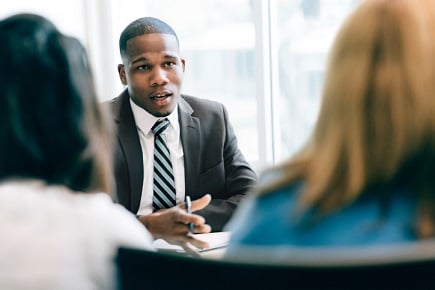 With the metastatic spread of market information and investment platforms, the value of advice is becoming increasingly dependent on comprehensive planning and close client relationships. But even the best advisors and practices can be caught unaware when clients leave — all because they saw things differently.
According to Matt Oechsli, a veteran consultant to wealth firms, there are two areas where a perception gap exists between affluent clients and advisors. What's more, these could lead to serious problems, including ended relationships, unless they're addressed head on.
The first problem is when clients are unaware of the full service capabilities that their advisors have. "[C]onsider a statistic from our research: 74% of today's affluent started their search because they didn't think their current advisor was capable of handling their family's wealth," Oechsli wrote on WealthManagement.com.
Citing his firm's research from years ago, he said three-quarters of advisors they surveyed said comprehensive financial planning was a core aspect of their practice. But in parallel research involving affluent clients, they found one third of respondents said they had an actual financial plan that they were following.
To prevent that disconnect, he recommended that advisors have a service capabilities overview meeting with affluent clients, outlining specific benchmarks that signal when a service being offered is critical.
Another issue arises when a personal advisor-client relationship turns out to be a one-way street. According to Oechsli, 68% of advisors report having a personal relationship with their affluent clients, while only 28% of affluent clients perceive that they have a relationship that goes beyond the professional level.
"[T]he affluent tell us they want to know their advisor on a personal level. It's a fundamental concern of trust," he stressed. With a personal relationship, he explained, clients are more likely to follow their advisor's advice, appreciate their services, spread positive word-of-mouth, and be loyal. A personal relationship, and the resulting trust, also provides a valuable counterweight in an age when fake news and media hype can elicit strong reactions from investors.
To get more personal, Oechsli encouraged advisors to slow down and not be afraid to ask clients about their feelings. He also suggested that they share stories about their own experiences and families, engage clients on social media, and express a genuine interest in their clients' children, loved ones, and pets.