Financial advisors looking to learn about bitcoin can now seek legitimate accreditation from the DCC.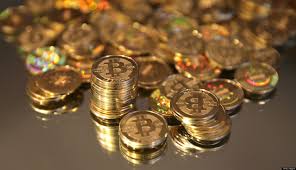 Earlier this month, bitcoin enthusiast David Berger founded the Digital Currency Council (DCC) and launched the first professional accreditation for bitcoin. He says financial advisors have a duty to educate themselves on one of the world's fastest growing forms of payment.
Over 100,000 merchants currently accept bitcoin with hundreds more added each week and Berger says these vendors will turn to DCC accredited professionals to manage their money. "Many advisors now recognize that they have a fiduciary duty to conduct diligence on the digital currency asset class," says Berger.
However, learning about bitcoin can take a lot of time and there's a never ending supply of information on the internet that, unfortunately, isn't always accurate. Berger says the DCC certification will make the effort of learning about bitcoin significantly more efficient.
"The digital currency economy is growing exponentially and our advisors' knowledge needs to grow just as rapidly," says Berger. Professionals who pass the certification exam will receive a DCC certification which will ensure they are recognized for their expertise by potential clients.
According to Berger, the DCC has been warmly received by hundreds of professionals who have already signed up for membership and have begun engaging in bitcoin curriculum. If you're interested in pursuing professional accreditation, visit
www.digitalcurrencycouncil.com
to sign up for a free training course.