With the markets rattled by inflation and slowing growth, Garey Aitken draws on his 25 years at Franklin Bissett to transform short-term volatility into long-term opportunity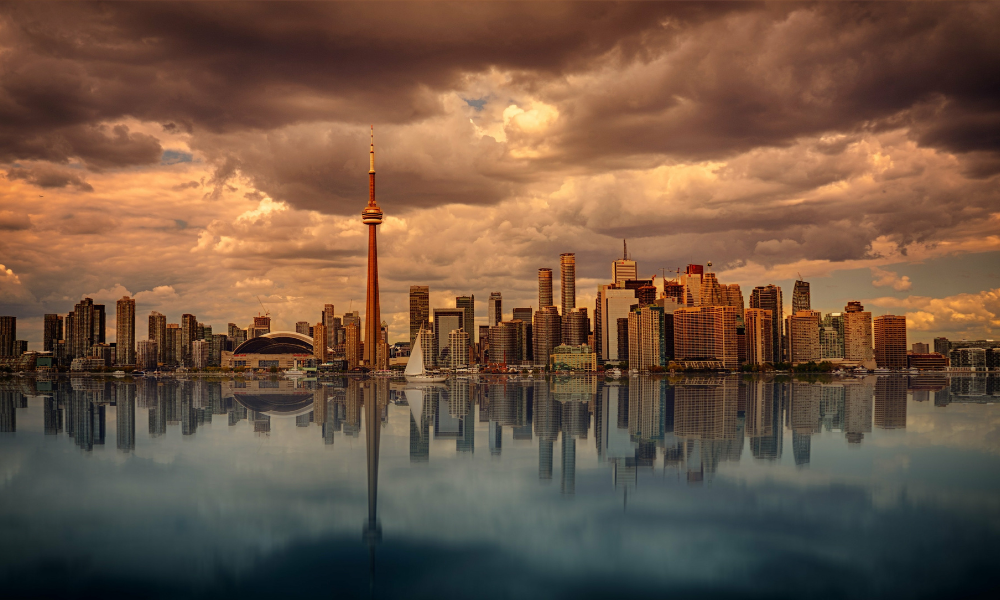 This article was produced in partnership with Franklin Templeton.
Franklin Bissett Chief Investment Officer Garey Aitken has seen his share of market highs and lows since joining the firm as a researcher in 1998. Against the backdrop of Dot-Com bubbles and housing busts, he emphasized an investment strategy that gives him a measured perspective of the economy today.
"Recessions come and go, just as strong economic environments come and go," Aitken told Wealth Professional Canada in a recent podcast. "That's transitory. What's really lasting is a company's fundamentals, and it's our responsibility to find those businesses, pay the right price, and then sell them at the right price as well."
Asked about Canadian equities in particular, Aitken, who also co-manages the Franklin Bissett Canadian Equity Fund, provided a nuanced assessment that balances long-term optimism against the need for caution in the short term.
"We're probably at the far end of the spectrum in terms of our caution," he said. "That means we're relatively overweight in defensive sectors such as consumer staples and utilities, while we're underweight in cyclical sectors such as materials and energy."
However, Aitken added, "there's a lot of cross currents and subtleties there because it's never as simple as just buying defensive names and selling cyclicals. We might have a defensive posture, but we won't compromise on fundamentals and valuations."
The economy
Addressing the state of the economy through 2022 and the year ahead, Aitken said he's probably less optimistic than other market analysts.
"There are risks ahead and we are positioning our strategies accordingly," he said. "I don't think the risks to growth have been fully played out in the economic data, and this will have significant knock-on effects for corporate earnings."
While Aitken believes the worst of headline inflation is over, he sees it remaining stubbornly high through the rest of 2023.
"Inflation is probably running as high as 6% in some regions, which is quite a bit higher than the central bank's target, so I think it will continue to be a very big driver of equity markets."
Inflation isn't the only concern shared by investors today. A spate of bank failures in the US and Europe has sent stock markets lower and heightened fears that a weak economy could tip into recession. Aitken again noted that he's probably more cautious than most.
"I think in all likelihood, a recession is in the cards and it's just a matter of degree," he said. "My view is that the possibility of a hard landing is not being sufficiently discounted right now, and that really goes back to my primary thesis around being cautious on equity markets."
While Aitken says economic conditions are challenging, he's quick to say there are opportunities as well.
Executing with energy
Aitken points to the energy sector as a good example of volatility in the broader economy producing attractive opportunities for investors.
"Last year, the Ukraine war and uncertainty about supply from Russia created a fear premium for prices, but when the worst of those supply fears didn't materialize, we saw oil and natural gas prices fall considerably."
This swing in prices, Aitken said, was a perfect opportunity for Franklin Bissett to leverage their deep experience with energy markets in both Canada and around the world.
"It was a classic case of selling the good news," Aitken said. "Even though we're a fairly low turnover manager, it gave us the opportunity to reorient the fund from being overweight on energy in the lead-up to the war, to significantly selling the sector over the last several quarters."
What's next?
Asked about his outlook for the year ahead, Aitken first drew upon a lesson from the past.
"The Franklin Bissett Canadian Equity Fund has been around for 40 years, and I personally just had my 25th anniversary working on the fund, so we take the legacy of the fund very seriously. We're proud of our history and it's up to us to preserve the integrity of the investment style that's served unitholders so well."
Aitken says their clearly defined focus on fundamentals, growth and valuations, along with their perseverance in investing for the long term, will continue to help the fund identify opportunities amid an uncertain year ahead for the economy.
"Balancing risk and return is never easy. But we've got a terrific team and I'm as confident as ever in corporate Canada and our ability to deliver very compelling risk-adjusted returns."
Garey J. Aitken is the chief investment officer of Franklin Bissett Investment Management, leading Franklin Bissett's equity operations and has been with Franklin Bissett since 1998. Past duties have included responsibility for Franklin Bissett's domestic small and microcap equity programs. Mr. Aitken holds a bachelor of commerce from the University of Alberta and an MBA from the University of British Columbia. He is a Chartered Financial Analyst (CFA) charterholder.
Important Legal Information
This material is intended to be of general interest only and should not be construed as individual investment advice or a recommendation or solicitation to buy, sell or hold any security or to adopt any investment strategy. It does not constitute legal or tax advice. The views expressed are those of the investment manager and the comments, opinions and analyses are rendered as at publication date and may change without notice. The information provided in this material is not intended as a complete analysis of every material fact regarding any country, region or market.
Commissions, trailing commissions, management fees, brokerage fees and expenses may be associated with investments in mutual funds and ETFs. Please read the prospectus and fund fact/ETF facts document before investing. Mutual funds and ETFs are not guaranteed. Their values change frequently. Past performance may not be repeated. Franklin Templeton Canada is a business name used by Franklin Templeton Investments Corp.