As people prepare to fix up their homes, the importance of having an ironclad plan is clear but underappreciated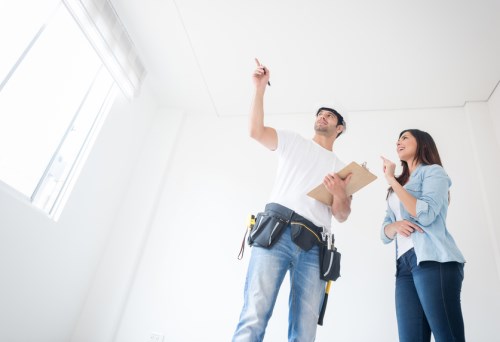 Canadians' spending on home renovation continues to drop, so it's only natural to conclude that people are becoming more effective at exercising financial restraint. But according to CIBC, things are not that cut and dried.
In the most recent edition of the annual CIBC Home Renovations Poll, 49% of Canadians expressed plans to renovate their home this year. Members of that group were reportedly planning to spend some $10,211 on home renovations this year, compared to $10,959 and $11,795 in 2018 and 2017, respectively.
But while Canadians appear to be tightening their belts, they're also overlooking a key step to ensure that they don't overspend. "[T]he majority tell us they are not preparing a budget, despite the risk of overspending," said Kathleen Woodard, Senior Vice President, Personal and Small Business Banking at CIBC.
The survey found that only 32% had detailed budgets, down from 37% in 2018. That doesn't bode well for those who would spruce up their residences, as 39% of those who had completed recent renovations admitted they went over budget.
While 58% of those with an eye toward renovating this year are primarily funding their projects with cash and savings, 34% said they still have plans to borrow the renovation costs. Given that 89% of Canadians consider home renovations to be an investment, Woodward said budgeting for such an endeavour is a critical exercise.
"Getting your budget down on paper and actively tracking your spending - including your plan to pay down any debt and address unexpected costs - will help ensure your home renovations go as smoothly as possible," she advised Canadian homeowners.
They say the best-laid plans often go awry, and it seems this is most true when it comes to millennial homeowners. They were found to be most likely to have a budget in place among all renovators (38%), but the findings suggest they were most likely to blow it, with 50% admitting they'd exceeded their budget on their last renovation — as compared to the 39% observed across all respondents. Millennials and Gen Xers also reportedly will spend more on home renovations and improvements ($11,000) than boomers will ($8,582).
When it asked respondents to name their top renovation projects for 2019, 50% said they were planning to get some home maintenance and basic maintenance; 42% cited landscaping, and 36% were considering bathroom renovation.
The poll also found that 67% of homeowners would much rather renovate their home than sell it and move elsewhere. Furthermore, 57% said they were willing to do the renovations themselves.
To help would-be home renovators, CIBC offered several tips:
Be clear about what will (and won't) be included in the renovation;
Do research upfront to determine what costs to expect, and shop around for better prices;
Know how to distinguish between what one is willing to spend and what one is able to spend;
Speak to a financial advisor about funding options for the renovation project, as well as any available tax incentives; and
Those who will borrow would do well to consider a low-cost borrowing option like a secured line of credit, which they can pay off clearly by setting up automatic payments.
Follow WP on Facebook, LinkedIn and Twitter