Consumers in Canada have more than doubled their use, but still lag behind global peers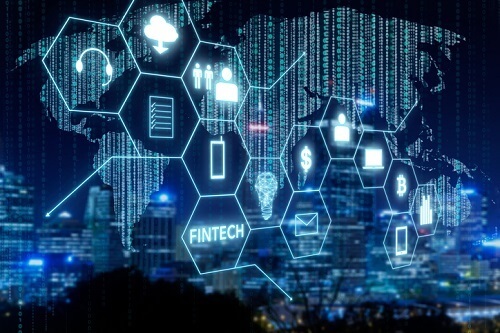 The financial services industry has not been spared from the disruptive power of technology, as fintech platforms have changed consumers' expectations on costs, control, and communication, to name a few. And if new research from EY is anything to go by, such services have gone from being wild cards to being legitimate competitors to be reckoned with.
According to the EY Global FinTech Adoption Index 2019, fintech adoption in Canada has risen from 18% in 2017 to 50% today. When asked why they gravitated toward fintech services, consumers were most likely to identify the availability of better rates and fees (42%); some also pointed to other factors such as ease of setting up an account (19%) and more innovative products and services (10%).
"FinTech adoption has evolved significantly in Canada over the past two years alongside the evolution of customer priorities and the rise of money transfers and payments," said EY Canada FinTech Leader Ron Stokes.
"FinTechs are no longer seen as just disrupters to the traditional financial services industry — they're sophisticated competitors, ready to meet the changing expectations and needs of customers," he said.
One measure of fintech's maturity is the presence of multiple sub-categories of capabilities. As defined in the EY report, fintech services can include money transfer and payments; savings and investments; budgeting and financial planning; insurance; and borrowing. On a global level, money transfer and payment apps are the most popular with a 75% adoption rate, followed by insurance (48%) and savings and investment apps (34%).
Canadians' tightening embrace of fintech mirrors a global trend of increased adoption, though the country has one of the lowest adoption rates in the world. Globally, the average adoption rate for fintech platforms stands at 64%; China and India are tied at the top spot with the highest adoption rates (87%), followed by Russia and South Africa (tied at 82%) and Colombia (76%).
The survey also examined the reasons that hold consumers back from opting to use an incumbent financial institution rather than a fintech challenger for their needs. Similar to previous surveys, lack of awareness was found to be the top obstacle.
But while trust was the least-cited reason in 2017, it has become the second-most common reason why people don't switch to fintech platforms. According to the report, non-adopters of fintech stay with incumbent service providers because they trust the traditional firms more.
"Both adopters and non-adopters worry about the security of their personal data online and demonstrate greater trust in traditional institutions and providers who offer face-to-face interactions," Stokes added.
Still, change is in the cards. Even though Canadian consumers are more comfortable with traditional institutions fulfilling their banking needs, nearly a third said they are prepared to use products offered by new financial services companies who work together with incumbents.
"Even though non-financial services companies have led the way in deploying new technologies to deliver innovative services while raising the bar on consumer expectations, they do not yet have the full confidence of consumers when it comes to providing financial services on their own," said Stokes, pointing to a "trust gap" from which both incumbents and fintech competitors can gain opportunities.