Data also suggests a narrowing disparity between the targets the two groups set for themselves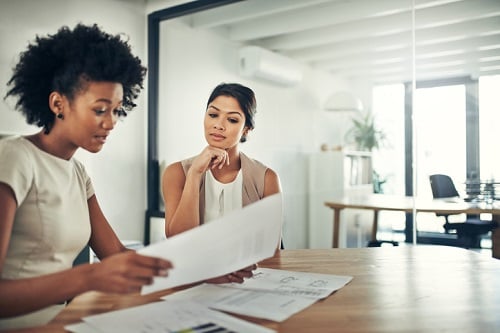 A lot of column inches have been devoted to the different ways women are lagging men. Whether it's in terms of income, career opportunities, representation in the private equity space, or tax breaks, there's a wealth of research to suggest that this really is a man's world.
But just in time for International Women's Day, a newly released report points to a welcome turning of the tide. According to the 2nd Annual Report on the Saving and Investing Habits of Women and Men from Canadian fintech Mylo, Canadian women are just as confident as men about reaching their financial goals even though they earn 14% less than their male counterparts.
"We created Mylo to ensure that all Canadians have the same opportunities to achieve their financial goals. It's clear that there is still a glaring gender gap in our country," said Mylo CEO and founder Philip Barrar. "We're encouraged by the progress that we've seen among women using Mylo, but there's still a lot of work to be done."
The report is based on data from over 85,000 Mylo users, a national online survey of 2,500 Canadian millennials (1,500 female and 1,000 male), and over 6,500 anonymous users who have been on the platform for more than a year. Within that sample, men earned $50,587 on average, while women earned $43,448.
Looking at financial goals like home ownership or travel, as well as the amounts people set for each, Mylo found that women's goals were a striking 42% lower than men's goals. But when asked to rate their confidence in achieving their financial goals, women answered with an average self-rating of 6.3, at par with how men scored themselves. And on another positive note, the gap in financial goals between the two genders is 12% narrower than it was last year.
When Canadian millennial women were asked to name the factors that would boost their confidence about their financial situation, the highest percentage cited increasing their income (26.6%), followed by reducing debt (21.6%). Other factors cited were:
Saving money toward financial goals (15.4%);
Making a budget (12.7%);
Investing savings (10%); and
Improving personal finance knowledge (8.6%)
Debt appeared to be a more major concern among Mylo's female users than it was with men. When asked what else they needed help with aside from saving and investing, 60% of women said "pay off debt," making them 33% more likely than their male counterparts to give that answer. In addition, female Mylo users were found to be 54% more likely than male ones to establish a "Debt" goal on the app than men. A year-on-year snapshot of Mylo users also showed that women's debt swelled 55% less than men's.
Another priority that women favoured: "Socially Responsible Investing," which was cited by one in five women to make it 33% more frequently mentioned compared to men's response rate.
"Women are half of the market and make or influence 80 per cent of household purchasing decisions, but they're not well served by the investment community," said Mylo Chief Operating Officer Jennifer McDonald. "There is a role for financial service providers to wake up to this important opportunity. … This means making a commitment to understanding women's priorities and meeting their expectations."