The ombudsman was called out on low-ball settlements, internal ombudsmen, and unclear resolution standards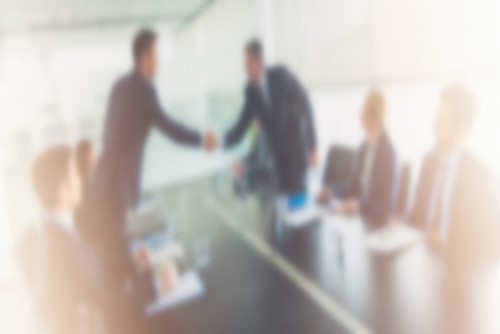 The Ombudsman for Banking Services and Investments (OBSI) recently released its annual report for 2017, which showed a year-on-year rise in banking-service complaints handled. Aside from the staid level of investment-related complaints, OBSI highlighted numerous other achievements and successes.
However, one investor advocacy group remains unimpressed. In a 13-page analysis, Kenmar Associates identified issues and concerns that it had with the ombudsman's progress report.
The OBSI's report said that suitability was the most frequently cited issue in investment cases, followed by fee disclosure. "Surprisingly, fee overcharging and double billing is not mentioned," Kenmar said in its analysis. "We are also surprised that structured product complaints did not rank higher based on our experience."
And while the ombudsman's report shows nearly $2.5 million in total compensation for investment cases, it doesn't spell out figures for low-ball settlements or any differences in compensation dealers offer compared to the final OBSI recommendation. The reported acceptances, Kenmar said, include "cases where the complainant has been forced to accept compensation offers, often under duress … substantially below the dollar value recommended by OBSI."
One problem the OBSI report is silent on is the use of internal ombudsmen by banks and insurance-owned dealers. According to Kenmar, complainants are advised of their right to use OBSI, but are not-so-gently nudged by institutions into the hands of their own ombudsmen. That gives rise to a two-stage complaint-handling process: complainants are confused and frustrated in the first stage, and have to file their grievances anew with OBSI — assuming they have not exhausted their statutory "clock time" to do so, which most investors don't know about.
"This is abuse of process and should be abolished — UK regulators have already done this," the firm said, adding that OBSI's report had no statistics on cases where it was approached after a complainant first tried going through an internal bank ombudsman. "We suspect it is a low number."
The OBSI's investment-complaint cycle time benchmark — 80% of cases will be closed within 180 days — was also criticized for not being helpful to investors who need to know when to expect resolutions. "Framing the cycle time as 80% completion within 180 days is not a cycle time but rather a probabilistic statement the retail investors find hard to interpret," Kenmar said. "We have recommended change multiple times over the years so far without success."
The firm further noted that consumer survey from 35% of cases resolved during 2017 showed 80% not being satisfied with their case outcome. Italso pointed out that 46% of OBSI investor clients were seniors above the age of 60, with 33% of complainants being retirees who can little afford to go through civil litigation.
"It's high time OBSI was legitimized by legislation and provide binding decisions," Kenmar's analysis said. "This is a priority national public interest issue."
Related stories: