A new survey shows how financial challenges are putting them in a precarious savings situation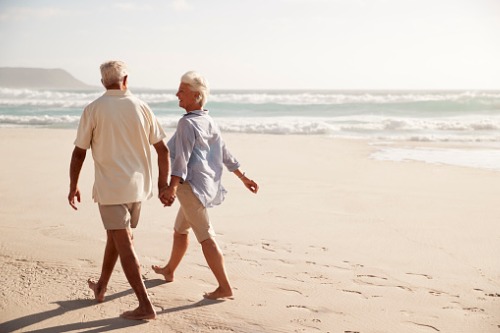 With financial concerns coming at them from all directions, more and more Canadians are considering postponing their retirement as a fallback. But that decision may very well be out of their hands.
In its 2019 Retirement Income Strategies and Expectations (RISE) survey, Franklin Templeton found that a growing contingent of young Canadian young boomers (46%) are pondering a delayed retirement, with 15% expecting to work for life. Among self-employed Canadians, 22% don't have plans to ever retire.
But the survey also found that 54% of young Canadian boomers retired earlier than expected, as did 32% of older Canadian boomers (ages 65 to 73). Focusing on the proportion of those who left the workforce due to circumstances beyond their control also shows a gap between the two groups (34% of young Canadian boomers vs. 20% of their older counterparts).
There are differences in other areas as well. "In 2009, when equity markets started to recover, many young boomers were moving up the career ladder, whereas older boomers were approaching retirement at the top of their earning years," said Franklin Templeton President and CEO Duane Green. "A decade later, after a long bull market run … We see many older boomers benefitting from the transfer of wealth from their parents, yet the young boomers have had a challenging experience balancing more expensive lives."
One major financial burden for young Canadian boomers is supporting both older children and aging parents. Among young Canadian boomers in pre-retirement, 24% currently support a dependent family member, compared to 9% of retired older boomers. When asked to name the top three sacrifices they have made for a dependent, young boomers said they have saved less money, cut back their personal spending, and made withdrawals from their personal savings.
Those sacrifices have a knock-on effect on people's feelings of retirement readiness. Nearly three quarters (73%) of young boomers in pre-retirement and millennials say they experience stress and anxiety when thinking about their retirement savings and investments. On a related note, 21% of young Canadian boomers, as well as 24% of Canadian millennials, haven't set aside anything for retirement.
Feelings of anxiety are also quite elevated among the self-employed, with 58% feeling they are behind on their retirement savings. Among business owners, 74% say they feel stressed and anxious when they think about their retirement savings.
People's confidence in their retirement readiness dips further when they consider their expenses in retirement, which was a concern for 86% of Canadians who plan to retire within five years. Among this group, 27% ranked lifestyle as their top concern; medical and pharmaceutical expenses were also a major issue, with 18% of Canadian near-retirees expressing concern about such costs and 34% saying they don't know how they will pay for their medical expenses in retirement. Accordingly, over half (52%) expressed worries that they would outlive their retirement assets or have to make major sacrifices in retirement.
Findings from Canadians who were 11 or more years into retirement offer little reassurance. Over a third (34%) said their overall expenses have increased since they initially retired, and 27% cited assisted living care expenses as their top concern. But they were also less likely than near-retirees to be concerned about outliving their assets (31%).
One thing that could help people better prepare for retirement: advice. The RISE survey found that 47% of young boomers currently work with a financial advisor, and those who do were more likely to be saving for retirement compared to those who have never worked with one (96% vs. 59%).
Follow WP on Facebook, LinkedIn and Twitter