People can fall into insolvency when they delay seeking professional assistance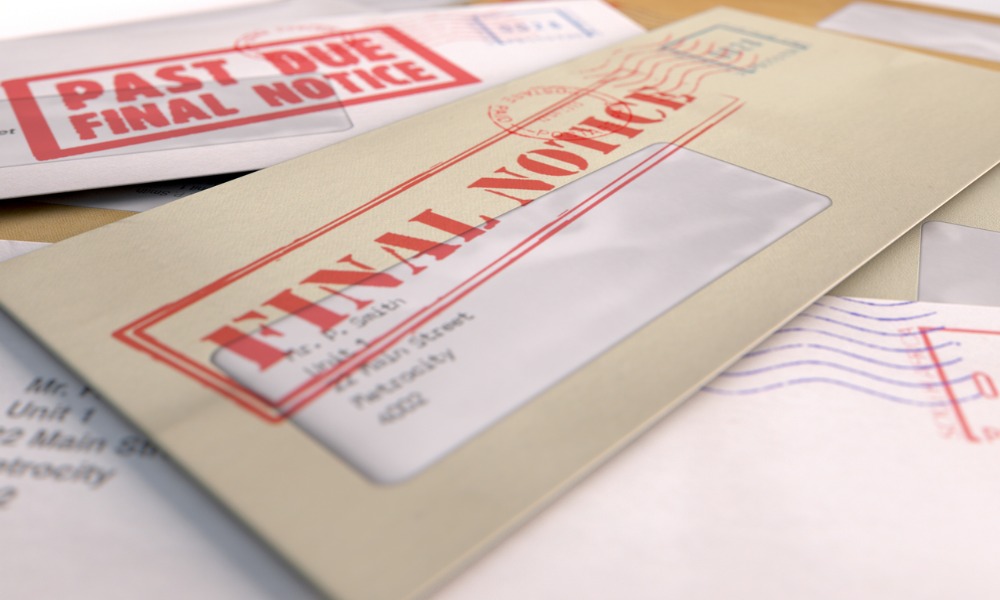 Having a full-time job and good credit scores may not be enough to keep your clients from insolvency, according to a new study.
A study from British Columbia-based insolvency services firm Sands & Associates showed that over 70% of BC residents who filed for bankruptcy were earning regular income, with nearly a third of consumers having a credit rating of "good" to "excellent" at the time they restructured their debts.
According to the study, the main causes of debt reported were an overextension of credit and financial mismanagement (28.1%); job-related issues (15.0%); and illness, injury or health-related problems (14.2%). Credit card debt was cited as being the main type of debt that 55.7% of respondents had, with lines of credit following at 12.6%, and tax debt at 11.6%.
Alarmingly, most survey respondents indicated they were working either full-time (54.3%) or part-time (8.2%) when their debt problems arose. When considering self-employed individuals as well, more than 70% of those who filed for bankruptcy or made a consumer proposal were earning regular income.
Additionally, 29.6% of participants indicated that their credit score could be described as ranging between "good" and "excellent" at the time they started their debt relief process.
Sands & Associates vice-president Blair Mantin said that people who fall into debt even with a regular income and good credit scores because they "delayed seeking professional assistance because they were trying to manage on their own, as well as delaying getting help because they were feeling ashamed or worried about being judged."
"We can reasonably speculate more people will end up in these situations – and we can only hope that studies like this, as well as our other public efforts will help them recognize when they're reaching a problematic point financially so they can get ahead of the problem and take steps to get help before they end up suffering so long," said Mantin. "Money problems can happen to anyone, regardless of factors within our control."