TSX outperforms Dow, gold rebounds... Prepare for sharp drop in house prices OSFI tells banks... Blackberry announces new high-security smartphone... Here's when the BoC will announce interest rate changes...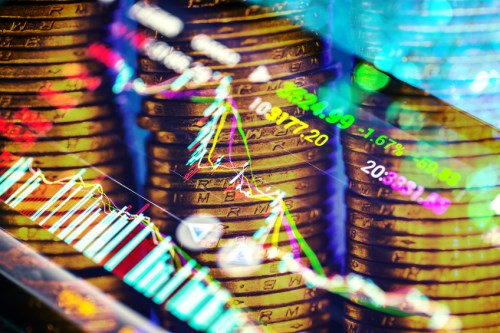 TSX outperforms Dow, gold rebounds
The main TSX index closed slightly higher Tuesday while the Dow closed lower. Wall Street's two other main indexes were slightly up.

Oil prices continued to decline during the session to end around 65 cents lower while gold staged something of a comeback ahead of Wednesday's interest rate decision from the Fed. There are few who would bet on a rise this time with September or December possible but by no means certain.

Around the world, Asian markets closed higher with the exception of Tokyo as hopes of a massive increase in the BoJ's stimulus package faded ahead of its meeting this week.

European indexes closed higher on regional earnings despite a new terrorist incident in France where a priest murdered in Rouen.

The S&P/TSX Composite Index closed up 51.90 (0.36 per cent)
The Dow Jones closed down 19.31 (0.10 per cent)
Oil is trending mixed (Brent up at $44.77, WTI down at $42.82 at 4.05pm)
Gold is trending higher (1319.70 at 4.05pm)
The loonie is valued at U$0.7585

Prepare for sharp drop in house prices OSFI tells banks
Talk of a housing market correction is never far away when Vancouver and Toronto are in focus and the financial watchdog wants banks to be prepared.

The Office of the Superintendent of Financial Institutions has told Canada's banks that they should stress test for a 50 per cent decline in home prices in Vancouver and a 40 per cent drop in Toronto.

While many analysts have suggested a slide in prices in Canada's hottest markets, the high figures OSFI is talking about are extremes, designed to ensure that banks are able to withstand a correction and then some.

For the markets to face a plummet in prices to those degrees would mean some significant economic issues in play which are unlikely, as BMO Capital Markets' senior economist Benjamin Reitzes told BNN:

"Getting prices to fall to that extent would either take a massive jump in interest rates, which I don't think anybody sees, or a very significant recession – which, again is not in our forecast or anybody else's."

Blackberry announces new high-security smartphone
Blackberry is still in the device business and launched a new Android smartphone Tuesday with security a key factor. With consumers and businesses increasingly concerned about their online security, the Blackberry DTEK50 is being marketed as the most secure Android device available. It will retail at $429 and should be available early August.

Here's when the BoC will announce interest rate changes
The Bank of Canada has published its schedule of interest rate announcements through to the end of 2017.

The already-announced dates for this year are: Sept. 7, Oct. 19 and Dec. 7 with the October date coinciding with the Monetary Policy Report.

For 2017, the dates are: Jan. 18, Mar. 1, Apr. 12, May 24, July 12, Sept. 6, Oct. 25 and Dec. 6. The Monetary Policy Reports will be in January, April, July and October.