TSX lower despite some economic positives... Employment edges higher... Provincial trade ministers applaud internal trade deal...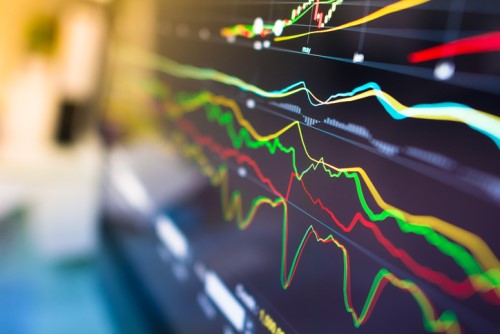 TSX lower despite some economic positives
Strong Canadian employment figures and a new agreement on interprovincial trade were positives Friday but not enough of a lift for the TSX to offset declines for key sector groups.

Energy, materials and financials were among the sectors closing lower amid concern following the US airstrikes on Syria and a mixed US jobs report. Six of the main TSX index's groups ended lower while telecoms, consumer discretionary and staples, and industrials gained.

Wall Street closed flat as the US economy added almost half as many jobs as were expected and Russia make accusations of international law breaches following the airstrikes.

European indexes closed mostly higher except Germany while Asian markets were mostly higher.

The S&P/TSX Composite Index closed down 30.05 (0.19 per cent)
The Dow Jones closed down 6.85 (0.03 per cent)
Oil is trending higher (Brent $55.19, WTI $52.23 at 4.25pm)
Gold is trending higher (1257.00 at 4.25pm)
The loonie is valued at U$0.7454

Employment edges higher
There was a slight increase in Canada's labour market in March with 19,000 jobs, up 0.1 per cent from February. The unemployment rate was also up though, by 0.1 percentage points to 6.7 per cent.

Statistics Canada reported that men aged 25 to 54 saw increases while other demographics were largely unchanged. Alberta led the gains, adding 20,000 jobs in March.

Over the 12 months to March there were 1.5 per cent more people in work, mostly full-time, an addition of 276,000 overall.

Provincial trade ministers applaud internal trade deal
A trade deal which will smooth trade between all parts of Canada has been welcomed by those that agreed it; the trade ministers of every province and territory.

The Canada Free Trade Agreement is a new deal which replaces some outdated rules and creates a more fluid trade across provincial borders. The agreement will create a synergy between provinces to avoid clashes of rules and regulations which can create trade barriers.

The trade ministers met Friday to announce the deal which will take effect on July 1, 2017 when the trade deal between Canada and the EU also takes effect.