Oil prices rise almost 3 per cent despite US stockpiles... Sub-prime lenders in risky lending deals... US border tax bad news for Canada...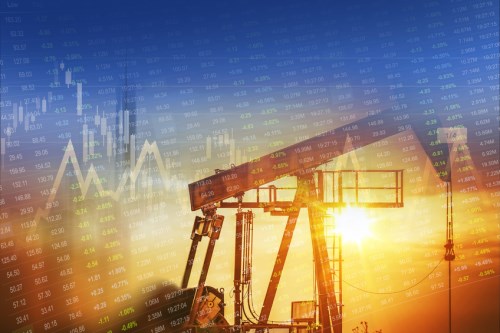 Oil prices rise almost 3 per cent despite US stockpiles
A rise in US oil stockpiles was not enough to slow a rise in prices Wednesday as a weaker greenback combined with comments from Saudi oil producers on the output cap added almost 3 per cent to crude prices.

However, energy was not one of the 6 groups of the main TSX index to gain. Utilities and industrials led the rise and the index was overall.

Wall Street also gained following Donald Trump's press conference which included talk of bringing US pharmaceutical firms back into the country. The sector has seen many exits from so-called tax inversions.

European and most Asian indexes closed higher before the Trump conference.

The S&P/TSX Composite Index closed up 65.26 (0.42 per cent)
The Dow Jones closed up 98.75 (0.50 per cent)
Oil is trending higher (Brent $55.15, WTI $52.26 at 4.10pm)
Gold is trending higher (1191.60 at 4.10pm)
The loonie is valued at U$0.7587

Sub-prime lenders in risky lending deals
Canada's sub-prime mortgage lenders are increasingly teaming with unregulated Mortgage Investment Corporations (MICs) to avoid rules designed to outlaw risky lending practices.

Reuters reports that tighter lending standards have led to growth in the practice of pairing primary mortgages with secondary loans from the MICs. Borrowers can obtain a home loan with a 10 per cent downpayment, half that of either CMHC or privately-insured mortgages.

Ottawa's finance department told Reuters that it was monitoring co-lending but did not comment on whether tighter mortgage rules had increased the practice.

US border tax bad news for Canada
A proposal to introduce a border adjustment tax in the US would be bad news for Canadian exporters.

The Republican Party's revamp of US tax law looks likely to include a measure which is designed to discourage US firms from 'off-shoring' production of items for domestic consumption by scrapping tax deductible imports.

The Globe and Mail reports that the measure is included in proposals drafted by House Speaker Paul Ryan and becomes more complicated as components sent from the US for assembly elsewhere would not be taxed.