Oil jumps 1 per cent on Libyan unrest... BoC governor backs open trade... Home Capital shares down 10 per cent following CEO departure...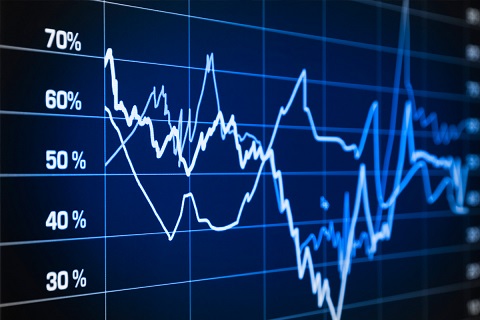 Oil jumps 1 per cent on Libyan unrest
Oil prices gained more than 1 per cent Tuesday as pipelines in Libya were reportedly disrupted by militia. Meanwhile hopes are high that OPEC members will extend their output cut.

Meanwhile, gold producers saw a decline in prices and their share prices with the materials group of the main TSX index plunging more than 1.5 per cent. Barrick and Goldcorp announced a joint mining venture to explore opportunities in Chile.

The gain though for the energy group along with 6 other groups led to a net gain for the index.

Wall Street also gained with the Dow jumping 150 points. European and Asian indexes were mostly higher too.

The S&P/TSX Composite Index closed up 92.35 (0.60 per cent)
The Dow Jones closed up 150.5 (0.73 per cent)
Oil is trending higher (Brent $51.29, WTI $48.36 at 4.50pm)
Gold is trending lower (1251.00 at 4.50pm)
The loonie is valued at U$0.7471

BoC governor backs open trade
The governor of the Bank of Canada has spoken of the importance of openness to the Canadian economy.

Stephen Poloz said Tuesday that the historic preference for openness to people, capital and trade has driven economic progress. His comments come amid growing protectionist measures in many developed economies including the policies expressed by the US president.

"Our history shows that it takes a world to raise a nation, and nation building works best in an environment of openness for trade, people and investment," Governor Poloz said. "Our openness has helped us build a nation that I believe is the best place to live in the world. Imagine what we can build over the next 150 years."

Home Capital shares down 10 per cent following CEO departure
The shares of Home Capital dropped 10 per cent following news that the company had terminated the employment of president and CEO Martin Reid.

Shares dropped $2.66 during the session and a client note from TD Securities said there appears to be no direct link between Reid's departure and the enforcement notices sent to Home Capital by the OSC.

"This seems reasonable to us given that technically Martin Reid was not the firm's CEO during the period under focus by the OSC (albeit he was the president)."