Gold miners lead as geopolitics fears grow... Alarm bells ringing over Canadian housing... Bombardier reportedly in train business merger talks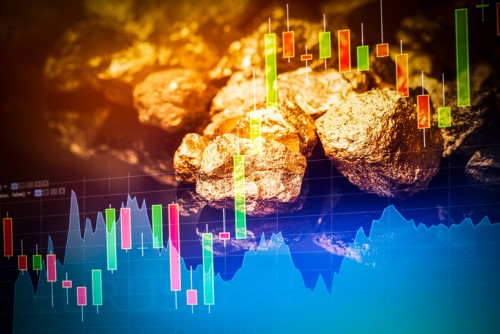 Gold miners lead as geopolitics fears grow
Gold prices jumped 1.7 per cent Tuesday as growing fears of geopolitical unrest pushed investors towards safer ground. Oil was higher as Saudi Arabia said it wanted an extension of OPEC output caps.

Canada's gold miners gained including Guyana Goldfields and Barrick, with the materials group of the main TSX index leading 4 of the groups higher. Healthcare led 6 groups lower including energy and financials. The overall index closed flat.

Wall Street was also subdued with a flat Dow and small losses for the S&P500 and Nasdaq. European and Asian markets were mostly lower with London, Sydney and Shanghai performing better.

The S&P/TSX Composite Index closed down 3.68 (0.02 per cent)
The Dow Jones closed down 6.72 (0.03 per cent)
Oil is trending higher (Brent $56.15, WTI $53.33 at 4.40pm)
Gold is trending higher (1275.50 at 4.40pm)
The loonie is valued at U$0.7498

Alarm bells ringing over Canadian housing
Risks in Canada's housing markets was flagged up by several organizations Tuesday.

Moody's Investors Service warned that Canada, along with New Zealand, Australia and Sweden, is exposed to a correction due to large rises in household debt and house prices in the past 3 years.

The firm said that a correction could spill over into the wider economy but that the country's credit profile will not suffer long term damage unless other factors also turn negative over a longer period.

National Bank also sounded a warning with chief economist Stefane Marion likening the conditions in the housing market with that of the US market just before the crash. This includes more than half of Canada's markets seeing house price rises of at least 10 per cent in the past year.

Meanwhile, federal finance minister Bill Morneau said he remains concerned about the Toronto market and wants to meet with provincial finance minister Charles Sousa to discuss the issues.

Bombardier reportedly in train business merger talks
Bombardier is said to be talking to German firm Siemens about a possible tie-up between the two firm's train businesses.

The Financial Post says that the merger would allow the firms to better compete with rising competition from China. Sources close to the talks say that a merger could happen as soon as mid-2017.

Neither Bombardier or Siemens have commented.