Amaya gains help TSX close higher... US State Department to agree Keystone XL... Alberta sees significant decrease in EI recipients...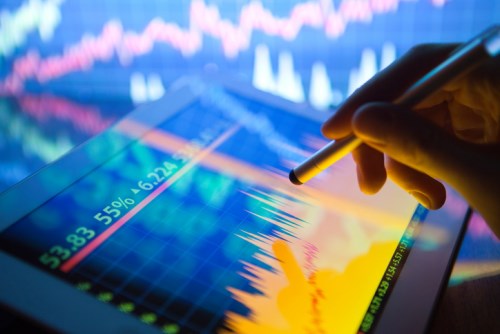 Amaya gains help TSX close higher
The main TSX index gained Thursday as the IT sector led nine sector groups higher as online gaming firm Amaya's shares jumped 3 per cent on stronger 2017 profit forecasts. The firm said that it was moving more towards casino and sportsbook gaming amid changing market trends.

Energy stocks gained despite lower prices for oil and details of a 10,000 litre crude spill at an Enbridge storage site. There was better news for TransCanada as it seems likely that Keystone XL will move a step closer Friday.

Wall Street closed flat following delays for the health care reform vote; European and Asian markets closed mostly higher.

The S&P/TSX Composite Index closed up 85.15 (0.55 per cent)
The Dow Jones closed down 4.72 (0.02 per cent)
Oil is trending lower (Brent $50.51, WTI $47.67 at 5.15pm)
Gold is trending lower (1245.00 at 5.15pm)
The loonie is valued at U$0.7487

US State Department to agree Keystone XL
The long-delayed Keystone XL pipeline project could progress to the White House soon if a media report is correct.

The Associated Press is reporting that the US State Department will approve TransCanada's project Friday with President Trump then expected to give his approval. The project stalled late in 2015 when President Obama vetoed it.

Assuming President Trump approves the pipeline, it will then fall to lawmakers and landowners in Nebraska who are yet to agree to the pipeline's route through the state.

Alberta sees significant decrease in EI recipients
There was little change in the number of recipients of Employment Insurance in January compared to the previous month, except in Alberta.

Data from Statistics Canada shows that there were 567,900 people receiving the benefit, up 0.3 per cent from December and up 3.7 per cent (20,300) in the 12 months to January.

Part of the change in the annual figure was likely due to a change in policy which came into effect in July 2016.

The change in Alberta was a decrease of 6,100 in January compared to December. The 6.2 per cent drop was the first significant decrease since September 2014, except for August 2016 which saw a large decrease following policy changes.