Continuing US-China trade tensions have sent shockwaves through a key market sector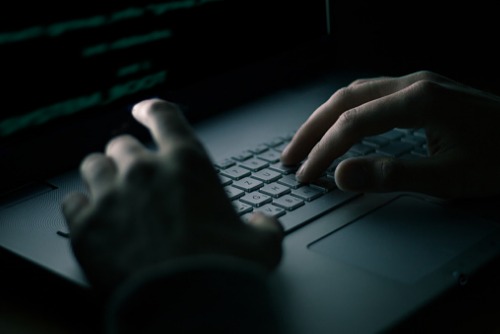 A report issued by KPMG last week highlighted economic pessimism among Canadian CEOs, featuring cybersecurity as a key point of concern. But south of the border, anxiety over cybersecurity, along with simmering trade tensions, has spelt trouble for a key sector.
"[Cybersecurity] has become a flash point where countries' economic and national security interests can overlap," wrote Scott Thiel, BlackRock's chief fixed income strategist, in a new note. "This is playing out in real time in the U.S.-China trade negotiation, with market implications across the technology supply chain in particular."
The igniting event, Thiel noted, was the addition of Huawei Technologies to the US "Entity List," a list of companies that it considers as national security risks. Effectively, that prevents Huawei and its affiliates from purchasing or using US technology and components unless they are duly licensed.
The days following the move saw declines in a host of industries within the global telecom equipment supply chain, including semiconductor and communications equipment makers. Citing data from MSCI, Thomson Reuters, and the BlackRock Investment Institute, Thiel said Asian communications equipment manufacturers falling furthest with a 15% decline over three days. US telecom equipment makers bucked the trend, posting gains of over 5% over the same period.
"This performance pattern may not hold over a longer period of time, we believe," he said. "The U.S. ban could damage the global telecom supply chain over the medium term, as there are no simple substitutes for a lot of Chinese tech equipment."
Elaborating on the investment implications of cyber risks, he noted the increasing scope and intensity of cyber-attacks. Aside from the diversity of bad actors including well-funded government agencies, terrorist networks, and resource-starved criminal groups, motivations behind attacks have expanded beyond stealing personal and business information to broader geopolitical and economic aims.
Nation state-sanctioned cyber-attacks, in particular, have risen in scale and sophistication as a result of escalating geopolitical tensions. Keeping this in mind, Thiel said the US move to restrict the use of Chinese-made equipment had been a long time coming. Suspicions that such equipment could be used as a means of sabotage or espionage, as well as longstanding complaints over Chinese practices such as forced technology transfer and lack of intellectual property protections, were red flags in hindsight.
"China has shown its ambition to lead the development of advanced technologies including the fifth-generation cellular network (5G), yet it remains heavily dependent on the U.S. tech sector," he said. A case in point was the dominant use of US semiconductor suppliers in manufacturing chips employed in 5G development.
"U.S semiconductor suppliers had enjoyed higher demand for their products in recent quarters as some Chinese companies built up their inventories in anticipation of a U.S. government ban; that demand now looks likely to plummet," he said.
"We see cyber security as an increasingly important risk for all investors to monitor, with implications that cut across sectors, from financials to utilities," Thiel continued. "We are still positive on makers of semiconductor products related to 5G development over the long term, but believe investors need to pay more attention to potential impacts of geopolitical tensions on the supply chain."