For investors seeking stable returns from agricultural farmland, Saskatchewan-focused fund may be the ideal play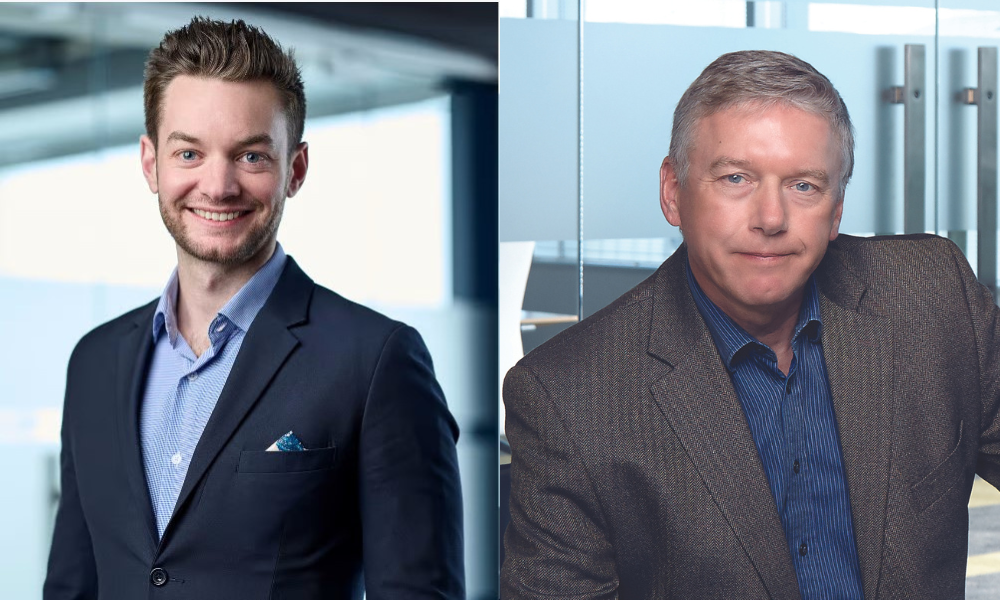 This article was produced in partnership with Avenue Living.
As an alternative investment, farmland has historically offered the potential for diversification and inflation protection within institutional portfolios and family offices. As investors look to fortify their portfolios against economic and market headwinds, the Avenue Living Agricultural Land (ALAL) Trust is turning heads.
"Over the last eight months, we've seen a major shift to a risk-off environment," says Gabriel Millard, senior vice president, Capital Markets – Equity & Research at Avenue Living. "Agricultural farmland has demonstrated a historically steady return, with the ability to provide high beta as well as alpha to an investment portfolio, so we're seeing a very large uptick in demand from our current investing community."
Launched in 2016, the first closed-end fund of the ALAL Trust has grown by 12.6% on an annualized basis. The portfolio holds 83,000 acres of productive farmland in Saskatchewan valued at $175 million. With that fund now closed, Avenue Living is set to launch a new open-end investment vehicle to provide investors indirect exposure to farmland.
"The largest pensions and institutions, and some ultra-high-net-worth investors both in the U.S. and Canada, are making large acquisitions in the agricultural land space," Millard says. "Food security is becoming more important than ever, and returns from agricultural land have outpaced inflation over a 20-plus-year period."
Beyond answering investors' call for diversification, the ALAL Trust addresses a pressing need within Canada's farming community. Many farmers are looking for opportunities to expand their operation, while other older operators may be looking for opportunities to exit. As would-be buyers don't always have access to the capital needed to acquire neighbouring plots of land, the ALAL Trust is able to come in and help bridge the gap.
"Through Avenue Living's institutional research, legal, and accounting teams, the ALAL Trust is able to access the same equity and debt capital markets as we do for our other operating businesses," Millard says. "We acquire farmland and rent back to farmland operators. We are not operators ourselves, but we work very closely with them."
According to Millard, farmland in Saskatchewan has more favourable cap rates than other provinces. That gives the Trust added flexibility to prudently use leverage in its acquisition strategy, providing its investors with exposure to more productive farmland for their investment dollar.
"We've never failed to close a deal on time," adds Leif Snethun, CEO of the Avenue Living Agricultural Land Trust. "We've built a reputation as a reliable buyer, so sellers are reaching out directly to us with purchasing opportunities."
With his multi-generational background in agriculture, Snethun is well-positioned to understand the intricacies of farmland. His father, the youngest son in a Norwegian immigrant family, was raised on a farm in Alberta. He studied to become an engineer in the oil industry, and later bought the homestead from his parents even as he kept his day job.
"He would take my brothers and I to work on the farm on weekends, and we'd come back on Sunday night," Snethun recalls. "Today, my youngest brother and I jointly own the family farm, and my wife and I have a cow-calf operation about six miles west from there."
Informed by firsthand experience, Snethun leads a team of managers in generating productive alpha from their agricultural assets. For that to happen, tenant-operators are encouraged to come to the team with suggestions like installing additional grain storage bins, removing old fence lines that limit the movement of large equipment, and other ideas.
"Our tenant-operators are willing to pay a little bit of extra rent in exchange for these improvements," he says. "It's my personal belief that there's no other form of real estate where the tenant and the landlord are so aligned."
Even though the ALAL Trust's assets are concentrated within Saskatchewan, the province's large landmass means its farmland holdings are spread out and exposed to a wide range of weather patterns, with the ability to produce different yields and types of crops. Saskatchewan is also among the world's largest producers of several agricultural commodities including lentils (accounting for 51% of the world's production in 2021), durum wheat (35%), and canola oil (25%).
"Over the last three years, we've gone from a general ignorance of the agricultural space to a massive change in people's knowledge and interest," Snethun says. "It's a very exciting time for all types of agriculture, and I think we provide an opportunity for investors to be part of this."