Chair Louis Morriset proud of innovation shown by regulatory body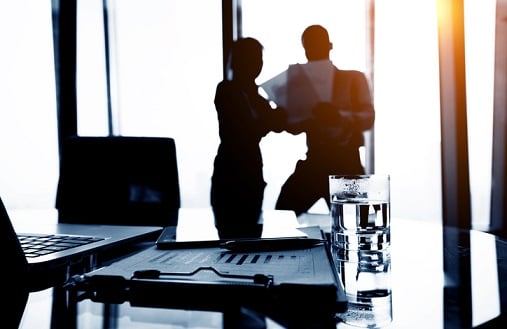 The Canadian Securities Administrators believes its 2017/2018 enforcement report displays an innovative approach to tackling fraudulent schemes.
In addition to the statistics from the fiscal year that ended March 31, the CSA highlighted its work on tackling the issues of binary options and illegitimate ICOs; two things chair Louis Morriset said are among the "grey" areas of modern investing.
In terms of the numbers, regulators launched 66 enforcement proceedings against 160 respondents in 2017, which was an increase from 56 cases involving 144 in 2016. A total of $69.4 million was handed down in fines and penalties, up $7.2 million from the previous year.
The report stated that market manipulation was the main source of fines, nearly $20 million, while illegal distributions totalled $13.7 million. Eight offenders received jail sentences totalling 14 years of jail time, with sentences ranging from six months to almost four years.
Morriset also said that the number of investors falling to fraudulent binary options schemes was a big issue this past year. Tragically, the problem was highlighted when a 61-year-old Canadian man took his own life after losing more than $200,000 to an Israeli-run binary options firm.
Part of the solution, said Morriset, involved including the likes of Twitter, Google and Facebook to help with a public education programme. Also bringing credit card companies into the fold, the CSA succeeded in achieving a multi-lateral ban of offering, selling or trading binary options shorter than 30 days with any individual in Canada.
He said: "Getting [the tech companies'] attention was not necessarily easy but when they realized that they were facilitating fraud through their platform or bringing consumers into bankruptcy or other financial issues because they were processing transactions, they understood.
"That's very positive and what we achieved with those companies we will probably be able to reproduce when we see other problems in the future."
Binary options are essentially short-term bets on assets and Morriset told Wealth Professional that the CSA was proud of its work in this area.
"What we've discovered is that investors were initially lured into this understanding that they'd made some money but one day when they tried to collect their gains, they found out it was all a scheme and got nothing. They also were using their credit card to do these transactions. Many investors unfortunately got caught [out]."
Related stories:
How your portfolio can benefit from a MIC
Why debate over fees is "out of control"