Industry insider says new rules represent progress, while advocate finds mild positives amid general misgivings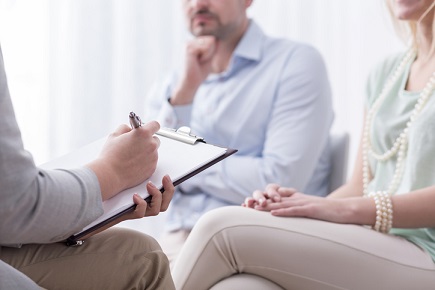 The Canadian Securities Administrators' client-focus reforms are a "meaningful step forward", according to an industry insider, despite not fully satisfying advocates.
Regulators, including the MFDA and IIRCO, have approved a set of investor protection rules that are designed to hold advisors accountable for the decisions they make for clients, ensuring they put clients' needs first.
These rules include expanding requirements on the information advisors must collect to assess suitability. For example, Know Your Client and Know Your Product forms will have added questions on investor profiles regarding investment knowledge, a client's risk tolerance and investment time horizon.
After several years of discussion, and the intervention of the Ontario Government, which blocked the proposal to ban certain fees and trailing commissions, the reforms have been accused of leaving investors with a watered down version, according to a report in The Globe and Mail.
However, Dan Hallett, vice president and principal at HighView Financial Group, told WP that regulation is ever-evolving and that while advocates may not feel the reforms go far enough, the industry should be pleased that progress is being made.
Given previously entrenched differences between regulators, Hallett praised the collaborative nature of effectively creating national rules across territorial borders. Compromise, however it came about, was inevitable, although he added that there are some unanswered questions.
He said he is still unclear on some of the nuances of the reforms. For example, conflicts of interest will have to be resolved in clients' best interest, but how does that differ from a statutory interest standard? And how does that differ from fiduciary standards of care? They are questions Hallett told WP he is pursuing.
"But [overall] these are meaningful steps forward," he said. "If you are an advocate, I think you are pleased it's moving in the right direction, even if it doesn't go as far as you might think it should. I'm not going to sit here and dump on the reforms – it's an improvement over the status quo and I think that's progress.
"Clearly, as an industry and as regulators, we've been dealing with some of the same issues for more than 20 years and I know that's what frustrates a lot of advocates. However, there's been good regulatory momentum for several years now. I know there's been a setback with the Ontario Government's pushback, but as long as it keeps moving in the right direction, I would consider it progress."
Vocal investor-rights advocate Ken Kivenko, of Kenmar Associates, told WP he was dismayed by the amount of reform proposals that were removed during the consultation period and that where there was something "quasi-positive", it lacked clarity, which raises questions about compliance enforcement.
However, he stressed that it was not all negative, accepting the difficult position the CSA was in and calling the reforms "more than a baby step forward" despite his misgivings. He insisted that rather than this representing the final position on client reforms, this should be the start of something new and that Kenmar will continue to pursue more rigorous changes.
He gave the CSA credit for making cost of the product and account explicitly part of KYC suitability. "A lot of people said it was always implicitly there, but now it's explicit, so I give them a positive for that. They fought back because a lot of firms did not want that."
He added: "Risk ratings should not be the sole basis for suitability analysis. There is some okay text [in the reforms] regarding the use of proprietary products and mild recognition that double billing in a fee-based account needs to be addressed, although it should really be prohibited.
"This may make the sale of toxic DSC funds much harder and should eliminate discount brokers receiving trailer commissions."