CEO of new commission-free app seals deal with DV Trading and raises $15 million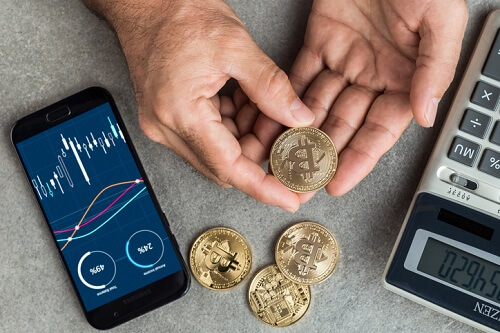 The CEO of the first no-fee cryptocurrency brokerage in Canada has called for more clarity in the space to boost investor confidence.
Dustin Walper, of Newton Crypto, yesterday announced a deal with DV Trading, which raised up to $15 million. Newton's trading app, for iOS and watchOS platforms, has been in beta testing for the past few months, with the official launch planned for late 2018.
The app trades bitcoin, ethereum and litecoin, and Walper hopes the agreement – DV Trading has subsidiaries that are IIROC regulated – will help mature the Canadian crypto market. DV already trades millions of dollars a day in crypto, which provides Newton with vital liquidity.
Walper also believes that, similar to when FX trading started, IIROC will eventually step in and put a regulatory framework in place.
He said: "I think in the long run that is probably what is going to happen in crypto and something that will actually be welcomed by a lot of folks because it will give us more clarity on what rules apply.
"More clarity is needed. Whether that's new regulation or whether that's just treating crypto as an existing category that's easy to analogize.
"For us, that's important because certainly cryptocurrency is maturing – it's been around for almost 10 years now and investors need to feel confident that the entities they are dealing with are trustworthy, whereas in the early days of crypto is was a bit wild west."
Newton Crypto makes its money playing the market on bid-ask spreads, promising to never exceed 50 basis points per side; a tight margin in the crypto space.
Walper said that following low-fee discount brokerages and commission-free Wealthsimple was crucial to stay ahead of the curve.
"If you look at the existing landscape in Canada, particularly in cryptocurrency, the fees have been a little bit out of control - both the commissions and adding funds and taking funds out of your account. That's not good for retail investors or crypto enthusiasts.
"But if you look at the revolution in the discount brokerage world, they've all gone to low fees and now you see Wealthsimple go commission free entirely. I think that's just the future, so we wanted to start there."