The Conference Board of Canada's Centre of Business Innovation (CBI) is expecting crowdfunding to be a game changer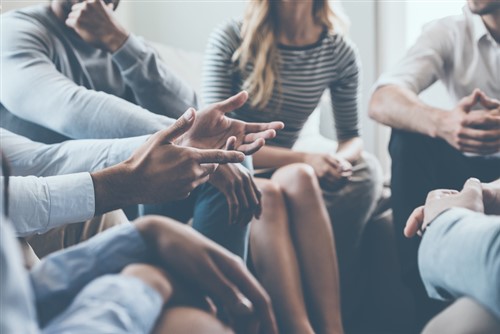 The Conference Board of Canada's Centre of Business Innovation (CBI) is expecting crowdfunding to be a major game changer in addressing the growing financing needs of start-ups.
While this funding method is still far smaller than other available sources of capital in Canada, Paul Preston, the Conference Board of Canada director for science, technology, and innovation, stressed that crowdfunding could soon become the preferred method of raising a war chest.
"By connecting investors directly with entrepreneurs, crowdfunding may actually do a better job of identifying niche funding opportunities missed through traditional venture capitalist vetting," Preston said.
Also Read: Crowdfunding: advisor friend or foe?
Crowdfunding involves the use of internet technologies that directly connect investors and entrepreneurs. Firms set up their proposals in online portals where they can be vetted and funded by millions of internet users.
The Conference Board of Canada believes this funding source provides added managerial and technical insights not otherwise available to innovative start-ups.
"With Canadian innovators regularly citing financing as a major barrier to their success, any initiative that brings more capital into the innovation funding system is good for business," Preston noted.
Additionally, new regulations and portals are enabling crowdfunding to shift from donations and rewards models to securities in the form of debt, equity, and royalties. This allows the Canadian market to explore more of the business crowdfunding space.
The board said non-business crowdfunding in Canada raised over $180 million last year, while business crowdfunding raised $50 million, most of which was in business lending.
Still, crowdfunding in Canada has to go a long way to keep up with other current sources of risk capital. For instance, Canadian firms raised more than $4.4 billion on the TSX-Venture exchange, with venture capital deals reaching $3 billion in 2016.
However, the board underscored that, given its high growth rates in other countries, crowdfunding may rival angel investing in Canada within the next decade. This projection depends on certain regulations and greater adoption from investors and investees.
"Regulations in Canada, particularly for debt and equity crowdfunding, have been somewhat complicated by provincial-level securities regulations," the board underscored.
It furthered, "Although there has been some movement toward harmonization, there are numerous provincial exceptions and opt-outs which make for a fragmented regulatory environment."
For more of Wealth Professional's latest industry news, click here.
Related stories:
OSC to focus on peer-to-peer and crowdfunding lending
Crowdfunding comes of age in 2016