Could proposal under single-SRO rules place disproportionate burden on certain dealer firms and mutual fund-only advisors?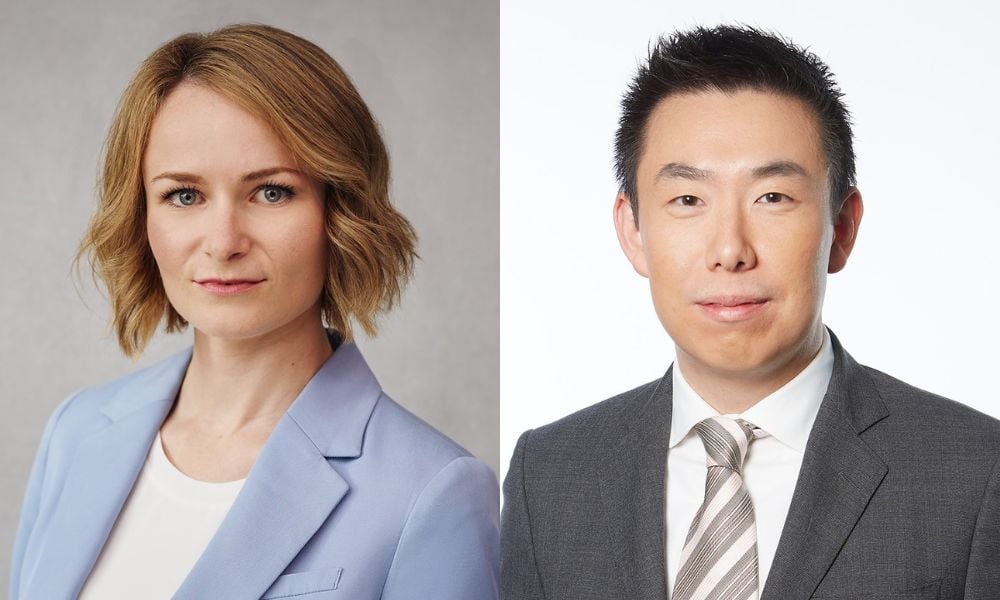 While industry stakeholders agree with the proposal to create a single Canadian self-regulatory organization in principle, a requirement for certain mutual fund-only advisors to take the Conduct and Practices Handbook (CPH) course could create a burden and an uneven playing field, according to two voices from the industry.
"Certain firms have a larger number of mutual fund-only advisors, so it makes up a larger subset or proportion of a firm's business," says Gillian Kunza, CEO at Designed Wealth Management (pictured above, left). "Certainly, those firms will have to consider more how this CPH requirement would be implemented just within their firm, and what the potential impact would be."
According to Kunza, the proposed rules from regulators lay out requirements based on how dealer firms choose to register their businesses under the new single-SRO regime. That means firms have some flexibility to adapt to the SRO consolidation at a pace that works for them. But at the same time, for firms that serve a mutual fund-only base of advisors, the decision to register dually under the consolidated SRO regime carries more weight.
"If you're an IIROC-only firm, where everybody has already got the CPH proficiency, it doesn't really impact those advisors. Some IIROC-registered firms also have advisors who are working solely with mutual funds anyway, despite that they have taken the CPH," Kunza says. "So the CPH requirement doesn't really factor into their plans to move forward with SRO consolidation.
"But for firms that are largely mutual fund-only, or are only in the MFDA space, and looking to proceed and move ahead with as much of the SRO consolidation as possible, the CPH piece of the puzzle takes on bigger influence in their decision," Kunza says. "They'll have to think about how their advisors will take on the CPH requirement, and what costs they might have to incur in order to help advisors become compliant."
Meanwhile, the Financial Advisors Association of Canada (Advocis) is seeking additional clarification from regulators as the CPH requirement could result in inconsistent regulation.
"It's not clear to us how imposing the CPH requirement is an appropriate fit for mutual fund-only advisors at dual-registered firms," says James Ryu, vice-president Advocacy and General Counsel (above, right). "With the release of the interim rules, the securities regulators haven't explained to us what specific skills or knowledge gaps would exist for this new category that would be addressed by the CPH course."
According to Ryu, the CPH requirement as proposed could create an unlevel playing field across the mutual fund-only advisor landscape. Even after the SRO consolidation, he says the requirement won't apply to mutual fund-only advisors at mutual fund dealers. That means mutual fund-only advisors at dual-licensed firms would effectively face a larger burden, even though they would perform the same services and cater to the same type of clients.
"If the CPH is not going to be required for mutual fund advisors at mutual fund-only dealers, then why would it apply to mutual fund only advisors at the dual-registered firms?" Ryu says. "Fundamentally, we think advisors that offer the same products and services should be subject to similar expectations. When it comes to regulation, we believe it should follow substance, not form."
As Ryu points out, the CPH course was developed for advisors associated with investment dealers on the IIROC platform. That means a lot of the content in the CPH course, which costs $900 to take, offers little to no value to advisors that deal strictly in mutual funds.
According to Ryu, Advocis shared the details of the single-SRO consultation with its members who volunteer as participants in its investment industry committee. They identified the CPH requirement as a point of confusion, he says, as they didn't see how it would further consumer protection, advisor knowledge, or other objectives that the single-SRO initiative aims to achieve.
"We'd appreciate if the regulators could simply tell us what concerns they see with this specific new registration category and how they would be addressed by the CPH requirement. If they could just clarify in plain language what the concerns are, our members could be part of the solution," Ryu says. "We're all here because we want good outcomes for consumers, and we want to leverage the experience of industry to help in policy development."