Protection provided by government's pandemic supports haven't shielded older age groups, finds new study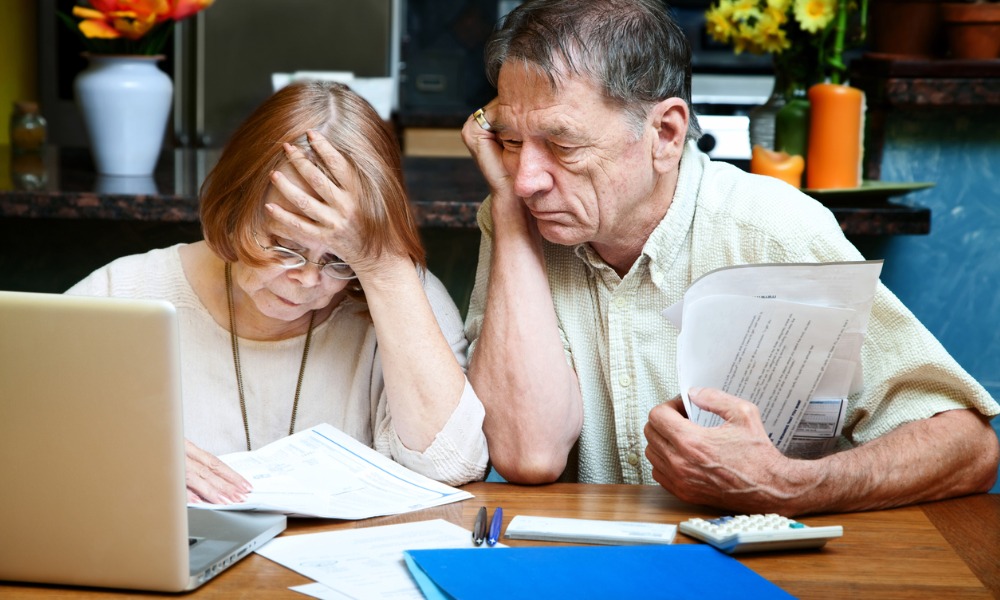 A multi-year trend of insolvencies disproportionately affecting younger Canadians has been reversed as the COVID-19 pandemic affects households in varied and unintended ways.
According to a new study from Licensed Insolvency Trustees Hoyes, Michalos & Associates Inc, the share of insolvencies among those aged 50 and older ticked up between 2019 and 2020, going from 28.3% in to 29.8%. After the pandemic, that share has risen further to 31.4%.
"Where younger debtors were filing insolvency at increasing rates before the pandemic, we saw a reversal of this trend and a shift towards older debtors post-pandemic," said Doug Hoyes, Licensed Insolvency Trustee, in a statement. "Income supports and deferral programs were not enough to deal with a lifetime of debt accumulation."
According to the firm, the rate of unemployment among insolvent debtors doubled to 12% in 2020. Job losses affected all age groups, but non-retired seniors who were at least 60 years old saw the largest drop in income, declining by 10.7%.
"CERB softened the financial impact of COVID-19 job losses for younger debtors but provided less cushion for older debtors whose income tends to be higher," said Ted Michalos, Licensed Insolvency Trustee. "Combine this with a significantly higher debt load among older debtors, and you still have a debt repayment problem."
The average amount of consumer credit debt carried by debtors aged 50 and older was $65,929, 12.6% above the mount owed by the average insolvent debtor. Credit card debt accounted for 41% of the overall debt load faced by the older age group, compared to 34% for the average insolvent debtor.
"We need to rethink how much debt we continue to carry and for how long," Michalos said. "The impact of COVID-19 brought a level of job insecurity not felt by most Canadians for years. It should serve as a lesson that high levels of debt, at any age, can be catastrophic when combined with income loss."