Data show independent businesses recovering amid shift in payment methods, but broader sales trend still concerning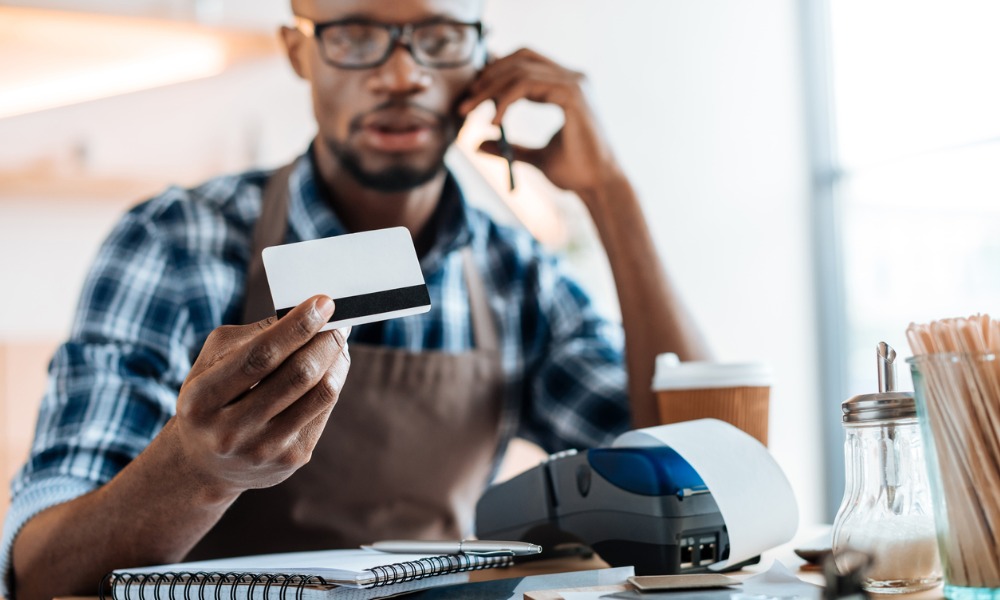 Amid COVID-19 safety measures and a wider embrace of e-commerce, Canada's small-business owners are shifting more toward electronic payment options. But even with that shift, sales remain at worryingly low levels.
Citing the latest data from its Small Business Recovery Dashboard, the Canadian Federation of Independent Business (CFIB) reported a slight uptick in recovery, with 62% of small businesses fully open compared to 58% last week. The number of fully staffed businesses edged higher (from 35% to 37%), as did the number of those making normal sales (24% to 26%).
Drawing from additional data from Chase Merchant Services, CFIB said credit and debit card sales for Canadian small businesses were on average 25% lower over the March-June 2020 period compared to the same time last year. From a shorter-term perspective, monthly credit and debit sales saw their worst decline in April (sales were 40% lower year-on-year) when a larger number of businesses were closed, but have since charted a fairly consistent path to recovery (May sales were 25% lower compared to 2019; June was 15% lower).
"While consumer spending through credit and debit seems to be improving, the broader picture shows that there has been a shift in payment methods and sales remain at perilous levels for many businesses," said CFIB senior vice president Corinne Pohlmann.
A third of small-business owners have reported using of credit cards and Interac e-transfer more to get and make payments, and one in four have intensified their use of debit cards. Thirty-eight per cent have been using cash less since the pandemic started, and 7% have totally stopped using cash.
"Things are slowly getting better, but small businesses depend on Canadians to choose local so the hardware store down the street, the independent pet shop, the mom and pop bakery can survive," Pohlmann said. "We urge everyone to be mindful of where they spend in the coming months and to choose a small, independent business every chance they get."