Industry insiders put forward the case for ESG-focused and impact investing being a successful strategy for every bottom line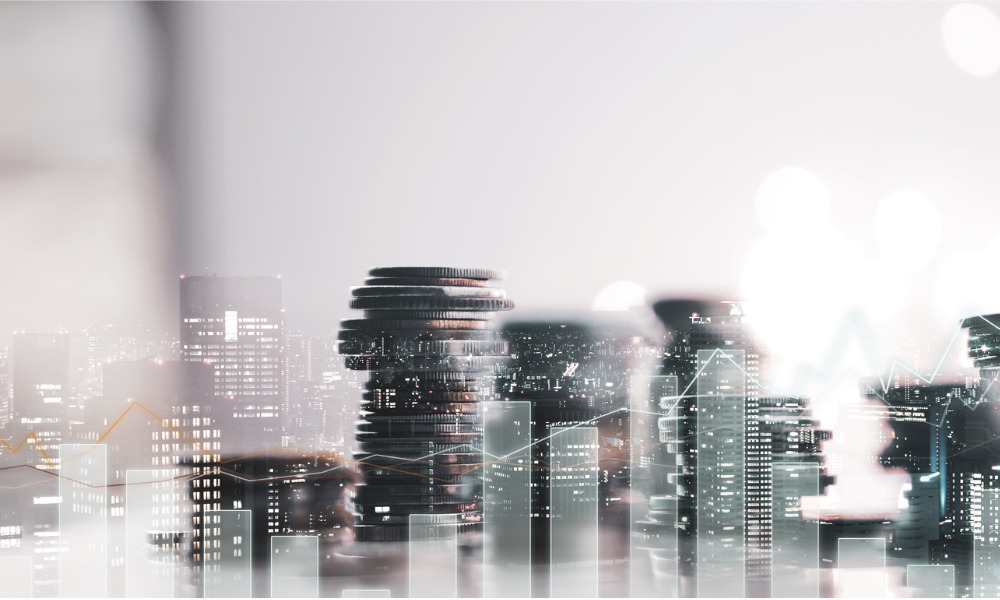 Adam Spence, founder and director of SVX, and Mike Thiessen, partner and director of sustainable investments at Genus Capital Founder, outline how impact investing has thrived amid the COVID-19 turmoil.
The COVID-19 pandemic caused an unprecedented crash in our global markets. Economic collapse has never been so sudden and significant in modern history when measured by its velocity and magnitude. Billions in revenues and capital were wiped out and tens of millions were out of work in weeks.
In the wake of this turmoil, a pattern has emerged in the capital markets: investing for positive impact has demonstrated resilience and strong financial performance. ESG-focused investing and impact investing has proven to be a successful strategy for every bottom line: financial, social, and environmental.
This revelation has confirmed what many sustainably-minded financial advisors have been asserting for decades: portfolios governed by ESG or impact factors weather economic shocks better than traditional portfolios, while also generating positive impacts for society.
Investing through an ESG lens scrutinizes environmental, social, and governance criteria, enabling investors to make informed decisions about a company's durability and their preparedness to withstand certain crises. For instance, companies with strong environmental criteria are often more resilient to oil price fluctuations and transitions to clean energy due to little to no exposure to the fossil fuel industry.
Similarly, companies with strong social performance may be better positioned to withstand economic shock and the current crisis due to greater support for workers, and from the community.The data on financial performance is clear: in Q1 of2020, analysis showed that 74% of sustainable funds outperformed their more traditional peers.
This reasoning also bears true for the resilience of impact investing. These investments are not only governed by ESG factors, but are executed with the intention of generating a measurable, beneficial social or environmental impact, alongside a financial return. Consequently, these investments tend to fare well during market or economic downturns. At Genus Capital, we have seen this trend with our impact portfolios performing approximately 9.6% better than the benchmark during Q1.
Before COVID-19, demand for ESG and impact investing was on the rise and this will continue in a post-COVID-19 world, given that resiliency has been proven.
It's not just impact portfolios that are performing well. Impact investors continue to deploy capital for good during the pandemic, unlike the majority of investors that have adopted a holding pattern amid the uncertainty. Impact investors are helping companies and organizations scale up in response to the pandemic, while also aiding recovery efforts and building the resiliency of economies and communities.
SVX has been working with partners across the country to provide a pathway for the federal government, foundations and corporations, to respond to the social and economic impacts of COVID-19.
Following research and community engagement, three key actions were identified to address the need for capacity, capital, and systems infrastructure to provide short-term emergency relief and ensure long-term recovery and regeneration. These actions include:
Establishing an enterprise response program to provide funding for capacity building intermediaries to deliver critical assistance and funding to social purpose organizations;
Developing and capitalizing national and place-based funds to support identified groups by offering grants and loans; and
Creating a new framework to identify, qualify and provide ongoing support to a new category of community development financial institutions, modelled on similar frameworks in the U.S and U.K
The Impact Response campaign was launched to build an engaged movement behind these actions. Over 100 individuals and organizations have shared their signatures on the Impact Response website, signaling support for continued resiliency of the impact investing sector in Canada.
Individual entrepreneurs and organizations are also responding to the effects of COVID-19. Upper Canada Equity Fund, a place-based impact investing fund in Eastern Ontario, has launched a regional relief and recovery fund providing loans to local businesses. Fresh City Farms, a Toronto-based city farm and retailer of organic, sustainable and local food, partnered with FoodShare to provide emergency food relief and they have hired individuals laid off due to the lockdown.
The recent 'stress test' of the pandemic showcased the resilience of impact investing, and its potential to govern finance solutions of the future. As the economy begins to rebuild, more socially-minded investors will select an impact-first strategy in the 'new normal' world. Similarly, corporate leaders will be held accountable by shareholders to adhere to a triple bottom line model and generate a measurable impact, alongside financial return.