Portfolio manager explains how it's vital to work with people that are genetically compatible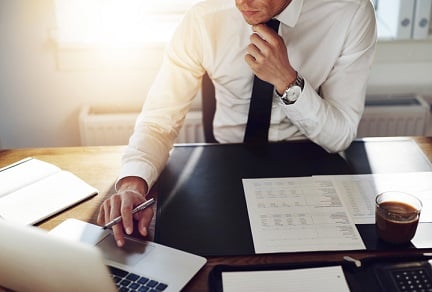 Advisors need to identify clients who will stick with them through the ups and downs of a market cycle.
And Joe Macek, portfolio manager, HollisWealth/Industrial Alliance Securities Inc, believes that testing for personality types is one way advisors can boost conversion rates and establish better relationships with clients.
It's just one topic he will explain when he leads a Wealth Professional eLearning course on Lead Generation, Prospecting and Managing Referral Relationships on July 18.
During the session, Macek will equip you with innovative and time-tested techniques to prospect and qualify potential leads, build relationships and manage referrals with allied professionals. Topics include: how to build a strong pipeline of qualified leads; how to improve your customer conversion rates; and step-by-step procedures that get profitable results.
Five years ago, he experimented with personality testing clients and said it highlighted the importance of working with people who are compatible with you.
He said: "You need to find someone who is genetically engineered to go through a market cycle with you. That's an ideal client - someone who will stick with you and is loyal no matter what."
Using the online system 41 Questions, he asked his top 10-15 clients if they'd take part.
"I emailed my 15-10 favourite clients that I like to deal with and who I always like to pick up the phone to; the clients who have always stuck with me through thick and thin," he said. "All of them were within one or two personality profiles.
"What I haven't done is gone to the ones that have fired me or I've fired them and got them to fill out profiles. I really wish that I had done it."
In an ideal world, Macek said he wants someone on his own team who is a fit for dealing with the types of clients he has lost because their personalities did not match.
He said: "I'd love to be able to incorporate those questions into my process when I first meet with a client and I'm asking them financial planning questions. I can then go through their personality and find someone on my team, the person who [is best] genetically engineered to deal with them. That's what I'd love."
Related stories:
How to improve lead conversion rates
The key to creating a positive client experience