A poll conducted by Deloitte indicates fear among Canadian companies – fear that may be linked to Canada's slow growth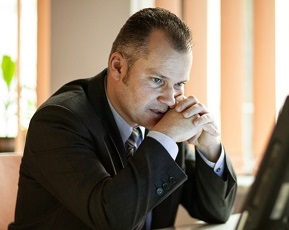 Fortune favors the brave, they say. Conversely, Canada's recent economic misfortune might boil down to lack of bravery, according to an article on the
Financial Post
.
The piece cites a new 36-page report from Deloitte, entitled
The Future Belongs To The Bold
, which has just been released. Resulting from a poll of 1,200 businesses across Canada, it found that only 11% of the companies surveyed are "truly courageous."
The interactive voice-response poll determined courage based on five dimensions. It asked whether a business defies existing practices, takes risks, takes moral positions, has leaders who embody their convictions, and taps the potential of Canada's many cultures. The respondents were a pre-screened group of leaders from firms spanning various industries.
The final breakdown had 15% of the respondents as "fearful," 43% as "hesitant," 30% as "evolving," and 11% as "courageous." Almost half of the participants self-identified as "courageous," but upon probing further, the study's proponents found a "courage perception gap" – one third of companies believe they are bold when they actually aren't.
"The result? Investments aren't made. New ideas aren't explored. And Canadian companies slowly fall further and further behind," said the report.
The lack of investment shows in the fact that Canadian firms invest less in machinery and equipment than other comparable industrialized nations. Investments in training have declined by 40% in 20 years. The result is a Canadian economy that is on track to grow just 1.3% this year, compared to global growth of over 3%.
Sarah Kaplan, a professor at the Rotman School of Management who grew up in the US, sees the survey as an affirmation of her own observations regarding Canadian firms' culture. "[T] here is a need to not do something that is offside, not to rock the boat. That peaceableness can get in the way of the friction you need to be innovative and to grow," she said.
While acknowledging that Canada weathered the 2008 financial crisis because of its conservativeness, Kaplan emphasized the need for conflict: "You don't want banks failing but you do want to encourage creative thinking."
The fear of innovation may also be reflected in the new listings on the TSX this year. An August article on Maclean's, entitled
Public Companies in Canada Are Going the Way of the Dodo
, noted an imbalance between real companies and "frankenstocks." While real company stocks come from businesses with new products, services, or ideas, frankenstocks are repackaged investment products that arise from mergers, acquisitions, privatization, or diversified portfolio funds.
"The impact, from an economic standpoint, is very consequential," said Ari Pandes, an assistant professor at the University of Calgary's Haskayne School of Business. "You need company formation and companies going public, and not just these ETFs, because they don't generate innovation, employment or tax revenues."
Related stories:
Canadian economy sagging, but investments soar
Canada slumps in business competitiveness rankings