IBV Capital's VP finance discusses why men shouldn't shy away from flexible hours and parental leave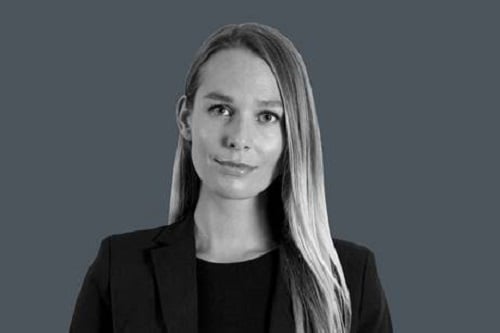 "In addition to empowering women, firms need to make sure that men know they don't need to be 100 per cent career-focused all the time," said Corey MacGregor, VP finance and operations at Toronto-based IBV Capital.
"Equal treatment is important when it comes to things like flexible hours and parental leave. One of the issues is that men aren't encouraged to take paternity leave but studies have shown that men and women are happier when they have more balanced roles in their careers and at home," she added.
MacGregor believes that if men were encouraged to take parental leave and shoulder more of the child-care responsibilities, it would be less of a challenge for women to break through the glass ceiling.
"Firms definitely benefit from having both men and women at the top to bring different perspectives and provide a more rounded service for their clients," she said.
The financial services industry is seeing a growing trend towards more flexible hours for both men and women, which is a positive step towards diversity at the senior levels, MacGregor believes.
"One of the issues is just attracting women to the finance sector because of the perception that it's very male-dominated and aggressive but the perception is starting to change, so I'm very optimistic that we'll see more women in the senior levels in the future," she said.
MacGregor started her career as a chartered accountant at PricewaterhouseCoopers before moving to Brookfield Asset Management where she was a manager in the private funds group.
She then took a year's career break to fulfill a dream of traveling to 22 countries before returning to Toronto in 2017, at which time she was offered her current position at IBV Capital where she is responsible for the financial and operational aspects of the business. She drives compliance and regulatory functions and works closely with the firm's service partners.
MacGregor has never been held back by her gender in the workplace.
"I've been fortunate to have worked with many women and with men who are proponents for gender equality," she said.
Finding a female mentor is highly recommended to propel yourself forwards in the industry. MacGregor worked with one such mentor early in her career and still sometimes meets her to exchange ideas.
"That has always been really helpful and encouraging because she's been through a lot of the same experiences," she said.
MacGregor's advice to women starting out in the industry is to be a self-promoter and never be afraid to ask for a promotion.