Finalists and session moderators reaffirm values of community, excellence, and leadership embodied by free-to-attend, industry-leading event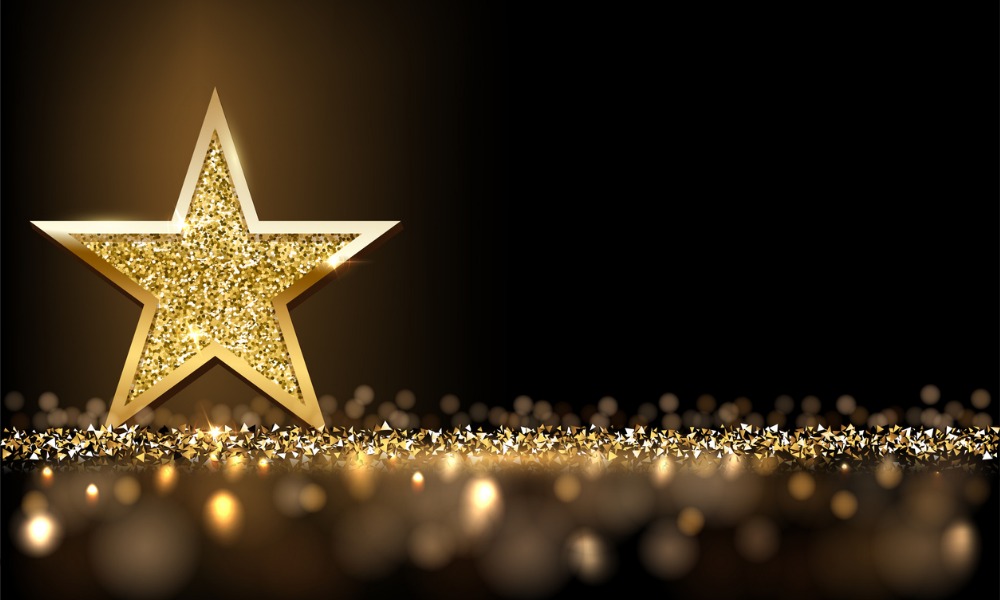 As the world navigates a second year under the cloud of COVID-19, opportunities for Canada's community of financial industry professionals to come together and celebrate have certainly been few and far between. But absence makes the heart grow fonder, which is why this year's Wealth Professional Awards event promises to be a must-attend occasion.
The first-ever virtual WP Awards event last year was a roaring success, with more than 700 wealth professionals in attendance from across the country. Two weeks from now, we're bringing it back bigger than ever as a two-day event.
With award-winning CBC News anchor Suhana Meharchand hosting the ceremonies, we'll be shining a spotlight on individuals, teams, and firms that embody excellence in the industry, with much-deserved honours going to the best of the best. Those seeking networking and professional enrichment won't be disappointed either: aside from live chats and peer matching enabled by our new and improved virtual platform, there will be panels that promise to educate, motivate, and inspire. The full agenda, happening from June 2-3, can be viewed here.
In anticipation of the event, moderators from five of the WP Awards virtual sessions shared their thoughts, insights, and expectations for what's in store:
Jennifer Sinopoli
SVP Head of Distribution, Central Canada, CI Global Asset Management
Moderator – "The value of a holistic approach"
"This is a wonderful opportunity to celebrate the successes of advisors and asset managers that have had a positive impact on Canadian's lives and their financial futures. At CI, we strongly believe in the value of advice, and it is important to recognize these efforts and acknowledge how that advice has contributed to help clients achieve their goals.
"The ability to collectively celebrate and support each other's achievements, continues to foster an industry culture that puts the client first."
David Wysocki
Vice President, National Sales, Harvest Portfolios Group Inc.
Moderator – "How today's leaders are redefining success and breaking new boundaries"
"We all deal with challenges on day-to-day basis, but if we want to grow as an industry, we need to continue to learn and adapt to challenges and changes in clients' demands. What better way to learn than from our colleagues who are exceeding in their respective categories?
"The WP Awards are the gold standard for the industry. Having an award which recognizes different professionals for their strengths allows the industry to learn from the best of the best, which makes the entire financial industry better. I think that as financial service professionals, this is a goal we should all be working towards each day: Making the industry better to benefit Canadian Investors."
Liz Bouthillier
SVP, Sales, Franklin Templeton
Moderator – "Building a strong and efficient team to withstand the test of time"
"The WP Awards event showcases the projects and initiatives that you and your industry peers are working on. If you are new to the wealth or financial services space, this event is a good way to acquaint yourself with the various organizations and people that make up this great industry.
"It's a recognition of the hard work and dedication of our employees. It's a reminder of our unwavering commitment as an organization and an industry, to provide world class investment solutions and advocate the value of financial advice. This event also puts a spotlight on the important contributions wealth managers are making beyond the client sphere in the form of philanthropy, community service and financial literacy."
Diana Oddi
Director, Marketing, Communications and Practice Management, Mandeville Private Client
Moderator – "Award-winning career advice from the country's top advisors in the new digital environment"
"As a firm we are proud of our association with the WP Awards and of our continued sponsorship of the Mandeville Advisor of the Year Award. We do miss the in-person events as they were an opportunity to enjoy an evening out amongst our industry peers and celebrate our collective achievements. That being said, WP has done an outstanding job keeping the industry virtually connected!
"I encourage all advisors and industry professionals to attend the WP Awards two-day event. It is a great opportunity to network and share ideas and best practices. It is also important to come together as an industry to celebrate our collective achievements and milestones."
Frédéric Poitras
Chief Retail Distribution Officer, AGF Investments Inc.
Moderator - "Defying all boundaries: How to build award-winning client retention and engagement strategies in a competitive virtual market"
"At AGF, we've always seen the value in coming together as an industry to recognize and celebrate the achievements of our colleagues and peers – and the pandemic hasn't changed that. Coming together virtually allows us to continue showing our support for our colleagues and counterparts even if we can't do it in person.
"The WP Awards is an opportunity to recognize and pay tribute to the leaders, teams, service providers and firms that demonstrate excellence and propel our industry forward. It's always important to recognize those who stand out from the crowd, and while the pandemic prevents us from coming together in person this year, it can't – and won't – stop us from showcasing the best our industry has to offer."
All those interested in attending the wealth management industry's leading independent awards event can still register here.