Online complaints posted more than year before arrest.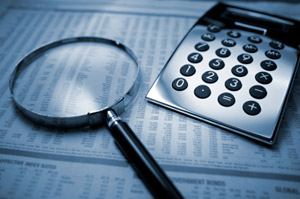 Duped clients may have been the first to blow the whistle on a man now charged with multi-million dollar fraud.
Following a 16-month investigation by the RCMP financial crime unit, Gregory Paul Burden, 64, of Port Williams, N.S. was arrested last Friday. He faces several charges including three counts of fraud exceeding $5,000 and 12 counts of uttering forged documents.
Between April and September 2012 – more than a year before the arrest – four posts on LandOfFree.com, a Canadian business review site, gave Burden (who is listed as the director of The Advance Commission Company of Canada Ltd.) an average score of 1.35 out of 5, describing him as a "scam artist," a "con artist," "scum of the earth," and a "fraud."
"Run! He is a con artist and his company a fraud. He has devastated many individuals, businesses and the bank," reads one post from April 21, 2012.
The RCMP say they were tipped off after receiving a complaint in June 2012 of possible fraud against the Royal Bank of Canada by two Nova Scotia companies: Advanced Commission Company of Canada and Capstan Management Ltd.
In a press release, the RCMP reported that it "determined both companies, owned and operated by Gregory Paul Burden, defrauded the Royal Bank of Canada over a period of six years by submitting fraudulent financial statements."
The allegations have not been proven in court. Burden is scheduled to appear in a provincial court on December 16.