Chief executive speaks out as allegations of discrimination and bullying hit company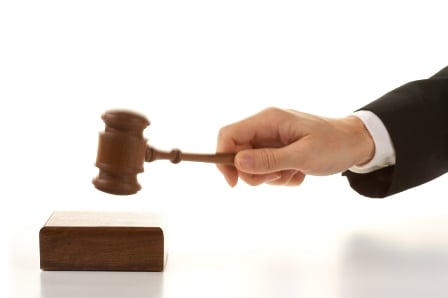 The Canadian Imperial Bank of Commerce (CIBC) is at the centre of controversy after a lawsuit was filed alleging harassment and bullying on the firm's trading floor.
A lawsuit has been filed by a former employee alleging sexual harassment, sexual assault and wrongful dismissal. Now,
The Toronto Star
has reported on a memo that was sent to the bank's employees by CEO
Victor Dodig
outlining that the bank will not tolerate harassment in the workplace and that it has been working hard to make its culture more transparent over the last 18 months.
The harassment claims were made by Diane Vivares in a statement filed with the Ontario Superior Court of Justice. In the claim she is seeking more than $1 million in damages from both the bank and one of its former senior executives, Kevin Carter. The claim has been made two months after she departed the company.
According to the publication, the claim alleges that Carter, who is a former director with CIBC World Markets, put his hand down Vivares's skirt on two occasions at the company's Christmas party in 2007. In addition, Vivares alleges that she was shown a picture by a trader of his girlfriend's vagina – and that a human resource manager at the company was aware of the incident.
It is furthermore alleged that the same trader circulated a sexually explicit note about Vivares in 2015 – with Vivares claiming that CIBC turned a blind eye to the incident. The claims have yet to be proven in court.
Countering the allegations, CIBC has denied that Vivares was sexually assaulted, denies it ignored the alleged misconduct and denies that she was wrongfully dismissed. The bank claims that Vivares did not report the incidents and did not use a hotline established for employees who felt uncomfortable speaking to their managers about such issues.