However, one major proxy advisor tapped to evaluate the deal recommends that investors reject it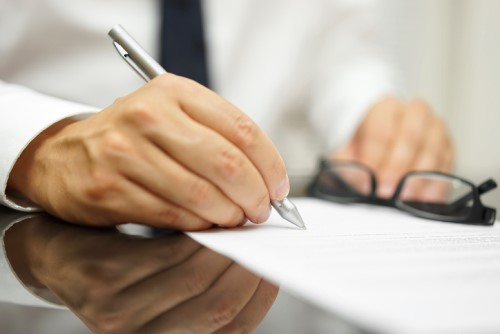 While a major bid by Canadian Imperial Bank of Commerce to acquire Chicago-based PrivateBancorp has been deemed unattractive, CIBC's CEO remains confident that investors will vote to accept his $4.9-billion offer, according to a Globe and Mail report.

Under the proposal agreed upon in June, CIBC would acquire PrivateBancorp, a private and commercial bank that has about US$18 billion in assets, for a mix of cash and stock. If it pushes through, the deal will be the biggest CIBC has ever closed and will boost the US presence of the bank.

As the Dec. 8 investor vote approaches, major proxy advisor Institutional Share Services Inc, which has independently evaluated the deal, has recommended that PrivateBancorp's owners turn it down. The recommendation was made largely based on the US bank's valuation, which has jumped 40% since the deal was first announced. Most of the increase came after Donald Trump's surprise US presidential election win, a tide that has lifted many US bank stocks' valuations.

CIBC agreed to buy PrivateBancorp at a 30.8% premium, which priced PrivateBancorp shares at $47.00 apiece. As of Thursday afternoon, the stock was trading for $48.70. "[T]he premium originally offered to PVTB shareholders no longer appears compelling," said ISS.

Glazer Capital, a small New York-based hedge fund with $1.4 billion in assets under management, echoed the sentiment. In a press release, it said that CIBC needs to offer more to finalize the acquisition. The hedge fund said that it owns one million shares of PrivateBancorp.

Nonetheless, CIBC CEO Victor Dodig remains optimistic. "The transaction offers significant long-term value for both companies that far outweighs recent short-term, and potentially short-lived, swings in the US banking sector valuation," he told analysts during a conference call.

Optimism in bank stocks has been built on expectations that US President-elect Trump will loosen regulations for the financial sector, but there is no guarantee so far that this will happen.

Two other proxy advisory firms, Glass, Lewis & Co. and Egan-Jones Proxy Services, said they were in favor of the deal. Glass Lewis said the swing in the market might be short-lived, and accepting the takeover bid is likely "the best strategic alternative available" in a US industry that has been seeing a wave of consolidation while facing increased red tape and costs.

"By merging with a relatively larger bank in CIBC, PrivateBancorp should benefit from the increased scale of the combined company, as well as the potential to realize merger-related synergies," Glass Lewis wrote.