CI Financial is buying a controlling stake in Marret Asset Management as consolidation in the industry continues apace.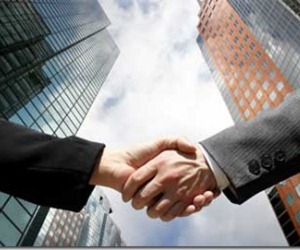 CI Financial Corp. has reached an agreement to acquire a majority interest in Marret Asset Management, an alternative asset manager specializing in global and Canadian fixed income.
The Toronto-based Marret is led by Barry Allan, who has over 30 years of investment experience and has successfully managed portfolios across the income spectrum.
"We are delighted that Barry Allan and the team at Marret are joining CI," said Stephen MacPhail, CI president and chief executive. "Barry is an accomplished portfolio manager who has made Marret a top name in fixed-income and alternative investing in Canada."
CI is purchasing 65% of Marret, along with an option to acquire the remainder after three years. Financial terms were not disclosed.
"We are pleased to be working with CI, one of Canada's largest and most successful investment management firms," said Mr. Allan. "We look forward to new opportunities to offer our expertise to Canadian investors as part of the CI fund lineup."
Allan, who founded Marret in 2001, is backed by a team of 11 portfolio managers and research analysts. The firm focuses on investing in investment-grade and high-yield corporate debt, and alternative strategies on behalf of institutional, high-net-worth and retail clients.
Marret offers its own suite of funds and has acted as a sub-advisor on a number of funds, including large income-oriented mutual funds. Over the past decade, it has achieved strong returns and earned several awards for performance, including Lipper Fund and Morningstar Canadian Investment Awards.
"CI has one of the best lineups of portfolio management teams in Canada. This transaction is part of our strategy to continue to build that expertise by retaining the best available talent for our existing teams and by partnering with superior managers such as Marret," MacPhail said.