Canada's largest independent mutual fund company is doing just fine post-BNS partnership.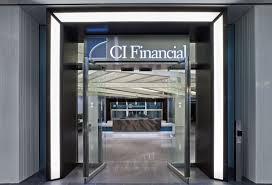 It was back in October of 2008 that Bank of Nova Scotia acquired a 37% equity interest in CI Financial. The deal with
Sun Life Financial
made CI and BNS partners of a sort. But this spring, the value of the stake having increased from to $2.3-billion to $3.8-billion, BNS sold off its share—a couple of months on, CI is doing just fine.
The company announced its latest earnings on Thursday. The results were impressive. The company posted record revenues. It hit a key milestone—$100 billion under management—is enjoying a new popularity among clients no longer concerned the company might be bought up by a competitor.
In a conversation with WP, Stephen A. MacPhail, CI president and CEO, hailed the good times: "We've enjoyed strong sales. We're utilizing the advantages a $100 billion asset base brings."
It's been a long-time coming. This year CI celebrates twenty years as a publicly-traded company. Two decades in, the financials look good. According to the latest earnings release, assets under management are up 22% from June of last year. Net sales for the period hit $3.5 billion, a record. Earnings per share were $0.45, up 22% from the second quarter of 2013.
Recent strong markets have been good for the company, clearly. But the company has also been busy trimming up its capital structure. According to MacPhail CI is a leaner, meaner company as it prepared for the exit of BNS. "We talked about what we had to do to get ready for this" says MacPhail. CI has taken discretionary spending below the rate of growth in assets under management. Selling, general and administrative (SG&A) expenses as a percentage of average assets under management fell to 35 basis points in the second quarter of 2014, down from 38 basis points in the second quarter of last year (so there is room to increase spending in the future). The company's debt has also been halved. "We have very strong cash flow. Over five years we've increased dividends. This has been hugely positive for us," says MacPhail. This quarter the company announced another dividend increase.
As for the parting of the ways with BNS, MacPhail was pleasantly surprised to see orders flood in as soon as the stake was divested. "They had 37%, they felt like a partner. But they couldn't decide whether they were in or out. As soon as the decision was made, net sales went up. I think people at credit unions, or maybe competing banks, had the idea in their head, 'Well, what if BNS buys 100%. I could wake up one day and find I'm giving my money to a competitor.'"
Without that uncertainty the customer base opened up. "There is no more uncertainty. It's a big weight off our shoulders," says MacPhail. No doubt about it, CI is the biggest mutual fund organization in the country, fully independent, open to all comers. Of course, those at the company were recently saddened by the passing of Dr. G. Raymond Chang, order of Canada holder, former director, chairman and CEO of CI Financial. Ray was key to CI's success over three decades. Described as a business leader, philanthropist, outstanding individual, Chang is credited with establishing a culture of entrepreneurship and innovation at CI. Ray joined CI in 1984 as a vice-president and COO from old accounting firm Coopers & Lybrand. He helped guide the company when it went public in 1994 and navigated the amazing growth of the Canadian mutual fund industry in the later '90s, became president and CEO in 1996. Chang took on many philanthropic causes in Canada and Jamaica. His name is on the G. Raymond Chang School of Continuing Education at Ryerson University today. Among other things, Change served as a governor of the Royal Ontario Museum, sat on the board of directors of the Toronto General & Western Hospital Foundation, contributed to the creation of the Gladstone and Maisie Chang Chair in Teaching of Internal Medicine at the University Health Network, was a supporter of Centre for Addiction and Mental Health, contributed to programs to train doctors and nurses in the Caribbean, funded a chair in family medicine at the University of West Indies. He was made an officer of the Order of Canada, 2014, and was granted the Order of Jamaica, 2011. Condolences on the loss, but congrats on a job well-done and decades of success. Cheers.