The head of Canada's biggest independent firm suggests the industry is in for a significant culling of advisors. And could Toronto be hardest hit?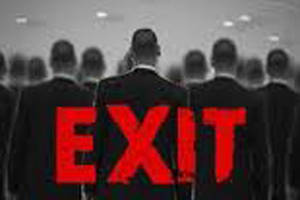 The head of Canada's biggest independent firm suggests the industry is in for a significant cull of advisors – and that's not necessarily a bad thing.
"I think the industry is heading toward a greater standard of professionalism, whether it is in terms of fiduciary responsibility, or disclosure and transparency of fees," Andrew Marsh, CEO at Richardson GMP, told WP. "I think that ultimately there will be fewer advisors – never mind firms, there will be fewer advisors in five or ten years. And I think that's a good thing!"
The comments come as part of an exclusive interview with WP and speak directly to the changing regulatory landscape, including, of course, CRM.
Marsh is among many suggesting those changes will ultimately reduce the number of advisors plying their trade. Canada's most mature markets are likely to bear the brunt of the attrition as competition for clients continues to grow even as compliance and accreditation dictates continue to evolve.
That double whammy, say industry veterans, will place increased pressure on advisors especially commission-based players who'll struggle to explain their value proposition when greater disclosure around compensation is required by CRM's 2016 full implementation.
Marsh appears to welcome any changes that would encourage poor performers to leave the business.
"I think a regulatory regime that allows poorly prepared advisors working out of their basements is not a healthy thing for our industry," he said. "I think they need to have to hold themselves more accountable in terms of transparency and providing conflict-free advice. And Canadians deserve that."
Do you agree? Add your comment just below and sign up HERE for a free copy of the inaugural issue of WP Magazine for the extended interview with Marsh.