A recent Edward Jones survey finds that visible minorities feel underrepresented in the industry.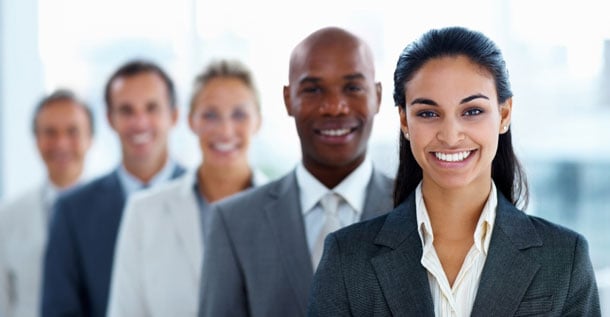 Firms may be hiring more visible minorities, but what positions are they holding, question some advisors.
A recent
Edward Jones
survey, released in the U.S. last month, found that 80 per cent of black and Hispanic respondents felt more diverse advisory firms would better serve clients' needs.
The feeling seems to be mutual for some north of the border.
"From my experience, I would have to agree with the study," said Wayne Leacock, a Toronto advisor with the Investor's Group. "Unfortunately, these segments of our population are not fully represented within the financial advisor industry. Is it going to change any time soon? I don't see that happening. Should it happen? I definitely think it should."
Leacock, who has been in the industry for more than a decade, believes the under-representation of visible minorities stems back to our education system. He says there isn't the awareness or the encouragement to pursue a career in financial planning.
"It's something that is historically not taught in high school or university," says Leacock. "The opportunity to learn about it at a lower level is just not there. I think that if it was, you'd see a difference in people that look at financial planning as a career."
Leacock, who has worked for a number of firms over the years, also points to the positions visible minorities are holding, as part of the problem.
"The visible minorities hired are doing transactions at the back of the house or they are at the branch level working as tellers," he says. "From a big shop, there aren't that many that are doing wealth management."
The Edward Jones survey respondents said putting an emphasis on diversity hiring and cross-cultural training would help broaden the pool of American financial advisors. Edward Jones is attempting to do just that through what it calls BRIDGE (Bringing Results through Inclusion-Driven and Guided Efforts) – a mentorship program led by a network of multicultural financial advisors for other advisors. In addition to this, the firm has cross-cultural programming, which helps advisors understand issues of race, ethnicity and gender.
"One of the things I tell financial advisors is 'when you walk into a room, you are chambers of commerce man and if you are the only person that looks like you, you're the only black man, that's a benefit because you are going to stand out from the crowd,'" says Jesse Abercrombie, an Edward Jones financial advisor in Dallas-Fort Worth. "'When you go there two or three or four times a year, they are going to know who you are more than the guy who looks like everyone else and blends in with everyone else.' It lets the financial advisor start thinking about their diversity as a benefit."
(Continued.)
#pb#
Canadian firms are pursuing similar avenues to change the face of the industry.
TD Canada Trust, for example – which was a recipient of Canada's Best Diversity Employers in 2013 – has diversity programming in place which spans across several pillars including visible minorities, aboriginal communities, woman in leadership and the disabled. Committees work at the executive level right through to the ground floor, according to Heather Richardson, branch manager and investment advisor at
TD Wealth
Brampton.
"I think from a social responsibility perspective that all large organizations should employ individuals that represent the community they serve," says Richardson, who admits the stereotype of the white, middle-aged man serving retired clients prevails in the wealth management industry. "But, the reality is that, TD, for example, has made great strides to ensure the opportunities exist for women entering the industry, people from different ethnic backgrounds, people with disabilities have those same opportunities to enter the industry and have a career in the wealth management space."
As a visible minority himself, is Leacock convinced?
"Are financial institutions doing enough right now to provide that opportunities for minorities? I don't think they are, but I think they are starting to realize that they need to," he says.
According to the Securities Industry and Financial Markets Association in the U.S., presently 37 per cent of minorities make up the American population, while only eight per cent are represented in the workforce. Conversely, according the Statistics Canada, in 1996 just one in 10 Canadian workers were a part of a visible minority group, while by 2031 this is expected to reach one in three.