With Jacques Lussier stepping down as president of CFA Montreal, the board of directors turned to Jarislowsky Fraser Ltd. for leadership.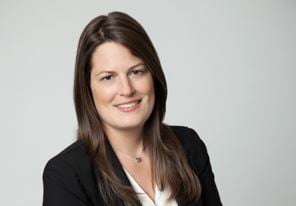 Sophie Palmer, CFA, partner and portfolio manager, private clients has been selected as the new president of the society.

"I am honoured to have been named President of CFA Montreal for 2015-2016 and look forward to this challenge with humility and enthusiasm," says Palmer. "CFA Montreal is committed to enhancing the distinction and credibility of the CFA designation in Montreal's investment community. For 65 years, CFA Montreal has promoted values and principles of excellence and ethics that must be upheld and constantly brought to the fore. The world of finance is always changing, and our society must be a proactive leader that sets standards of excellence within our industry."

Jarislowsky Fraser Ltd. is itself celebrating its 60th anniversary as a company this year.
Palmer joined Jarislowsky Fraser Limited in 1999, and became a partner at the firm in 2008. Palmer is a registered portfolio manager and currently manages portfolios for private wealth and institutional clients in Canada.

"My work experience and the many CFA Montreal members I've met with have continually affirmed the important role we need to play to ensure that financial professionals and their clients see the value of our designation," says Palmer. "I am looking forward to start helping CFA Montreal write the next chapter in its history and to promote the value of the CFA designation. I thank the members and the Board of Directors for this vote of confidence."

Ms. Palmer succeeds Lussier, Ph.D., CFA, who was president of CFA Montreal's board of directors from 2013 to 2015.