Disruptive technologies, international trade frictions, and other global issues are weighing on industry leaders' minds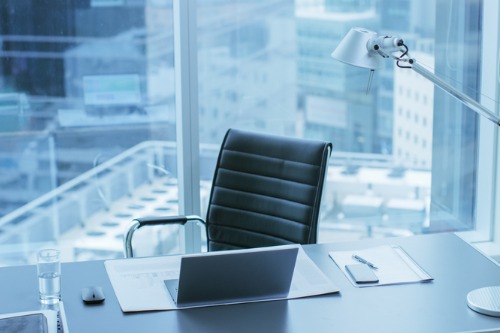 The EY Global Capital Confidence Barometer released last week painted a rosy picture of Canadian executives' sentiments on the future. With expectations of an improved Canadian economy (92%), revenue growth over 10% in the coming year (78%), and minimal need to cut headcount (3%), the country's captains of industry appeared to be in a bullish mood.
But KPMG's Global CEO Outlook report out this week, which surveyed some 1,300 respondents from around the world, presents a different view. Whereas global CEOs showed greater confidence in domestic growth year-on-year (from 74% last year to 83% today), Canadian CEOs' sentiments on the home economy dipped (from 94% to 79%).
"Canadian CEOs are actually still fairly bullish on our economy … But events over the past year have eroded their confidence somewhat," said Benjie Thomas, Canadian Managing Partner, Advisory Services for KPMG in Canada. "They are worried that environmental risk, growing international trade frictions and emerging disruptive technologies pose real threats to continued growth."
Thomas observed that those issues of concern tended to be global rather than national, and were also cited by CEOs across the globe. The environment and territorialism were absent from last year's top three threats; Thomas surmised that the lack of consensus on environmental issues is becoming germane to CEOs given Canada's dependence on the resource sector; trade spats with and between US and China, Canada's two largest trade partners, is also hurting confidence.
The survey also found that 75% of Canadian CEOs, apparently recognizing the need to respond to disruptive technologies, want their employees to innovate without fear of failure — though that percentage lags that observed for global CEOs (84%). Canadian leaders also appeared to be taking less action than global peers in terms of:
Plans to upskill more than 40% of the workforce with digital capabilities (44% of Canadian CEOs vs. 81% of global CEOs);
Perception of information security as a source of competitive advantage (64% vs. 71%); and
Preparedness to contain a cyberattack (59% vs. 69%)
"Canadian CEOs recognize the need to innovate with … a culture where failure in pursuit of innovation is tolerated," Thomas said. "But barely half (56 per cent) say that this culture is in place."
Balancing innovation with cyber security was of particular importance for leaders in the financial industry. In an accompanying commentary, KPMG said that aligning cyber security efforts with broader enterprise risk management will help financial institutions prepare for upcoming third-party information risk challenges stemming from changes in the digital ecosystem, such as Canada's move to open banking.
Efforts to keep financial information safe, the commentary continued, should be showcased to inspire confidence among stakeholders.
"As high-profile breaches continue to shine a light on potential cyber concerns for consumers, regulatory requirements are often looked to as a benchmark to contextualize what 'good practice' looks like in terms of securing, sharing, and using personal and financial information," KPMG said. "Proactive and transparent reporting on compliance at a high level can help FIs reassure shareholders and consumers that they can be trusted to manage personal and financial information."