In spite of favorable federal pronouncements, analysts believe marijuana growth prospects are still uncertain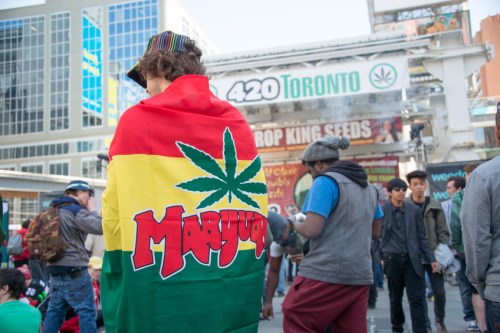 On Tuesday, federal task force on marijuana gave its recommendations on legalizing the substance for recreational use. The recommendations, which included moving quickly to "increase or create capacity in many areas relating to the production and sale of cannabis" and allowing up to 30 grams of recreational marijuana for those over 18, were viewed by many as an industry win. Cannabis stock prices gained between 3% and 12% by the end of the day.
However, analysts are maintaining a healthily skeptical outlook, according to the
Globe and Mail
. Ryan Modesto, managing partner at independent research company 5i Research, said there's still much speculation and uncertainty. Furthermore, many valuations are still high: Canopy Growth, the largest pot producer, is currently trading at 46 times revenue.
"It's tough to justify the multiples these shares are trading at," he said, adding that the recommendations may not be followed. "While I am sure the government will take them very seriously, it doesn't necessarily mean they have to listen to anything that's there."
Recommendations to allow people to grow up to four plants of their own, as well as the possible entry of other licensed producers should the government decide to allow for increased capacity, could also challenge current producers. Currently, Canada has licensed 36 producers to grow and distribute marijuana for medical use. Canopy owns four of them, and will have two more from its proposed acquisition of Mettrum Health Corporation.
StoneCastle Investment Management Portfolio Manager Bruce Campbell, whose firm holds a number of pot stocks, was relieved by the market reaction. "We came into today a little bit nervous," Campbell said. "You never know how something like this is perceived by the market."
As for Beacon Securities analyst Vahan Ajamian, he said the proposals from the task force "solidify that this is really happening," which warrants a "buy" rating for Canopy at $14.70. Still, he predicts sector volatility in the coming months. "This is going to play out over years. There is potential for a lot of these companies to do really well here, but investors have to realize that it's not going to be a straight line – as we've seen in the last two or three months."
For his part, Portfolio Management Corp. Managing Director
Norman Levine
said investors "should be exceedingly wary" of the sector, especially at current prices. "To me, this is dot-com all over again, but it's marijuana instead."
Related stories:
New cannabis outfit bursts onto the TSXV
Trading markets short-circuited by marijuana stocks surge