Expert explains how you can excel in the workplace, without compromising the needs of your family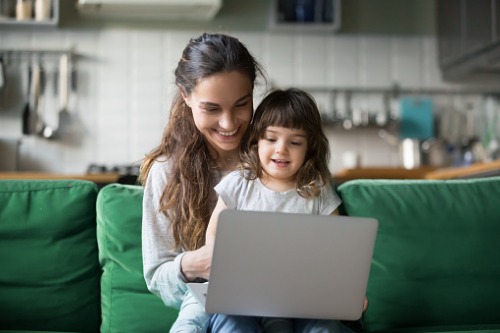 Juggling career and family life is a very real struggle for many women. Societal norms have shifted in the past 30 years and living expenses have risen, so consequently the vast majority of women are now working full time to help support their families and to fulfil their professional goals.
While women continue to take on the bulk of household responsibilities in most cases, maintaining their status at work and climbing the corporate ladder can lead to stress and exhaustion.
"It's a huge problem because all of us are under more pressure than ever before, and it has been downplayed by the media," said Christine Armstrong, London-based speaker, author and expert on making modern parenting work. "A lot of women feel they are failing. That they are not good enough at work and they are not good enough at home."
There is no simple solution, but women cannot achieve a balanced life without support from people around them.
"Why is it always just women trying to fix the problem?" questioned Armstrong. "We all need to acknowledge that this is a problem for society, not just for women. If we acknowledge that, it eases the guilt."
Armstrong advises families to work together to find a solution that will accommodate their specific needs. In two-parent families, drop-off duties can be shared, or both parents may choose to work a four-day week, for example. Of course, single parents face a unique set of challenges, so Armstrong advises finding a group of supportive friends who live locally.
"It can be the difference between someone who feels that they're always lonely and exhausted, and someone who is working really hard most of the time but feels supported because they know they have lots of people to call to laugh, grumble and share the load with," she said.
Employers also have a role to play in helping parents balance their commitments at work with responsibilities at home, to prevent stress and burn-out. Retaining valuable staff and helping them climb the career ladder can be achieved by listening to their needs and finding mutually fulfilling solutions. Employees should be open and honest about what they need to stay on top of business.
"Flexible work patterns can be effective if they are supported culturally, so that men and women can still earn pay-rises and be taken seriously in the business," said Armstrong. "Employers should find out what their workforce needs and what matters most to them, whether that means flexible hours or working from home."
Planning ahead and keeping a schedule of activities and responsibilities can help to reduce stress for working parents.
Armstrong is the author of The Mother of All Jobs: How to Have Children and a Career and Stay Sane(ish), published in 2018.