Like it or not, the wealth management teams at the Big Five have successful tapped Canada's well-heeled gay community. That makes more than good business sense, explains TD advisor and branch manager Heather Richardson.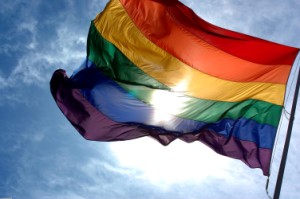 In this question and answer, Heather Richardson, a branch manager and investment advisor with TD Waterhouse in Brampton, Ont., tells Wealth Professional how the bank's embrace of diversity has been a boon for business, and why the LGBT community doesn't necessarily need to be served by LGBT advisors.
TD was one of the first the Canadian banks to reach out to the LGBT community. Why?
Ultimately, we've had a diversity strategy in place for a number of years and the LGBT area of focus is just one part of that strategy. At the end of the day, TD is focused on building an inclusive barrier-free environment where every employee and customer is valued, respected and supported regardless of sexual orientation, gender, race, religion or disability.
Statistically LGBT couples – particularly dual male partners – tend to be more likely to be among the mass-affluent segment. Was there a business aspect to the decision?
That's a fair question. It would be naïve of me to sit here and say that there isn't a business strategy. At the end of the day, we are a large financial institution, but this does go beyond the scope of being a good business decision –we believe our responsibilities extend beyond creating value for shareholders, customers and employees to creating a more inclusive and productive society as well.
In wealth management many of the clientele of advisors tend to be older couples and many advisors tend to be older males. This is a group that isn't necessarily known for having liberal attitudes toward LGBT issues, and advisors have noted that LGBT clients tend to look for advisors within their own community. Is this something TD has considered?
That's a fair question and it is true that when you look at the stereotype of the wealth-management industry one of the first stereotypes that comes to mind is of an advisor in his 50s who works with retirees. And that's fair.
Continued on p.2

#pb#
But this industry has evolved significantly over the past 10-15 years, and organizations including TD Wealth have run a series of investment advisor development programs. A good percentage of our sales force is made up of individuals whom we have trained in-house to become investment advisors to service the high-net-worth population. And the high-net-worth population has also evolved. The first wave of the baby boomers has started to move into retirement, as well as experience the passing of parents, we've already seen the intergenerational wealth transfer from baby boomers' parents to baby boomers themselves. Over the next several years we are going to continue to see intergenerational wealth transfer extend to the children of baby boomers.
We've evolved as our population and the demographics of our population have evolved, both on the advisor front and on the client front.
TD seems to be ahead of the curve on where the population is moving in attitudes. Even my generation – in my 40s – has significantly different attitudes to than our parents' generation on issues such as marriage equality. It's at a point where it even seems odd to even call marriage equality 'an issue' in Canada.
It remains an issue in Canada so long as it is an issue anywhere else in the world. Because we're a much more open and accepting society. Although it's not an issue within our borders it is an issue outside of our borders and it impacts our fellow countrymen, relatives or so forth so it still impacts us as a whole.
Regarding things outside our borders, TD has a significant presence in the US and same-sex marriage is still very much an issue there. One of the only US banks that has sponsored things such as Pride is Wells Fargo… and as they are headquartered in San Francisco that seems a very natural thing. How is TD's being out in front of the issue playing in the US?
We are a North American institution and we have more stores – we call them stores and not branches – on the US side of the border than we do in Canada. When we look at our diversity strategy and in particular our LGBT strategy, it is a North American strategy. It's not Toronto-centric or Canada-centric, it's a bank initiative and we are a North American bank. Does that bring about potential issues for our business partners in the US that we might not be facing in Canada? Certainly. But we've made every effort to support them and make every effort on the US side of the border as we have in Canada. For instance, we support and sponsor six Pride festivals in the US, including New York City and Boston.
For perhaps a decade, TD has been targeting the LGBT community where other banks have been slower off the mark. Do you know how much loyalty you have in the community, or a concept of how big a segment of the LGBT affluent clientele you have managed to capture?
This started as a people strategy and a social strategy, and there are business components because we are a business organization. But it is important that as a business we represent diverse communities and ensure that those communities are comfortable in coming to us and doing business.
Continued on p.3

#pb#
In terms of whether we have been able to capture data as to whether that strategy has been successful, we certainly have made every effort to capture that data. But the reality is that when clients join our organization we don't ask them to check a box to tell us whether or not they are from the LGBT community.
So, what we do rely on is focus-group type data that comes from third-party organizations that show us that when members of the LGBT community are asked which one of the Big-Five banks in Canada best represents them TD is at the top of the list. And I believe that's because our strategy has come from not just supporting large scale events like Pride, but also because we are out in the community supporting grassroots organizations and events. Not just paying for the right to display our brand, but actively supporting, showing up and helping these organizations grow.
TD is planning to grow its wealth management business in the US; do you expect this strategy will have similar results there?
I think that our diversity strategy in general helps position us very well in communities across North America. At the end of the day this is about creating a more inclusive and productive workplace. Our commitment to diversity isn't just about 'being the right thing to do,' it's critical to being a leading North American bank.
There has been some discussion that there are some particular sensitivities when dealing with same-sex female couples. That while male couples tend to be two high income earners with no kids, and are a targeted clientele, lesbian couples are more likely to adopt or have their own children.
I'm very hesitant to make those broad-based generalizations. Whether you are dealing with a same-sex male couple that has two good incomes, is different with dealing with same-sex female couples with two good incomes, or dealing with a heterosexual couple with two good incomes and no children, the underlying issues, planning strategies and solutions aren't a lot different. It's my experience at the end of the day, all clients – regardless of sexuality, race, gender or whether they are married or single – they simply want an advisor who's open to knowing them and understanding their needs.
Continued on p.4

#pb#
In my experience, just because I come from the LGBT community, doesn't make me the best advisor for every potential client from the LGBT community. Just because I'm a woman, it doesn't make me the best advisor for every woman investor. Clients want someone who they can connect to on personal level, who will take the time to understand their needs and put the best solutions in front of them.
On a related note, we've had stories that women are underserved, millennials are underserved; widows tend to leave advisors after their partner's death…
Oh, we've done some tremendous work on women investors and we have a tremendous amount of data showing us that women are in control of something close to 70% of the net worth or household assets here in Canada. Advisors need to be able to connect to women; but just because I'm a woman doesn't mean I have an advantage over my male counterpart. If he can sit across the table, ensure he engages in dialogue with the female partner, listen and understand her needs and what she wants, then he's going to be just as successful as I am.