Study shows that missed payments also dropped significantly as expenses fell due to the pandemic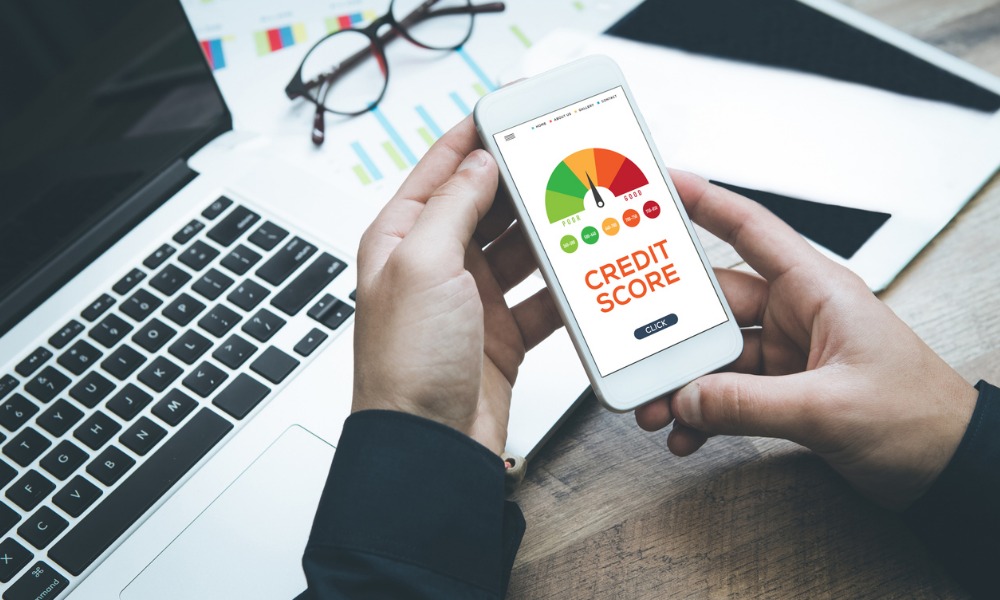 Canadian households have not only managed to boost their savings in the past year, they have also improved their credit scores.
With many finding that their expenses fell while income was maintained by being able to work from home and/or government support programs, finances were shored up.
Based on an analysis of 1 million members of Canadian fintech firm Borrowell, the average credit score across Canada increased from 649 in the first quarter of 2020 (a below average score) to 667 a year later (fair). Credit scores are provided by Equifax Canada.
During that same period, the average number of missed payments per consumer fell by one third to a rate of 2 missed payments per ten customers (0.200 per credit report) from 3 a year earlier (0.300).
For those with the poorest credit scores (300-499), there was an average 1.3 missed payment per consumer recorded on credit reports, while those with excellent scores (740-900) averaged 0.003 missed payments.
Where are people struggling?
The analysis shows that some parts of Canada have a higher share of people with missed payments, impacting their credit scores.
There is a higher proportion of low credit scores (300-499) in British Columbia and those in Burnaby, Vancouver, Victoria, and Surrey have the most missed payments, ranging from 1.840 per consumer in Burnaby to 1.724 in Surrey.
In Ontario, even those with the lowest scores have missed just 1.220 payments in Mississauga and 1.090 in Toronto.
"It's clear that consumers with low credit scores have experienced more difficulty over the past year than other Canadians," says Andrew Graham, co-founder and CEO of Borrowell. "Many Canadians have been living paycheque-to-paycheque and struggling to pay rent. These consumers are having an extremely difficult time staying afloat financially and improving their credit health, even with the various financial relief measures introduced in the past year."
Edmonton, Surrey, and Moncton show the highest rate of missed bill payments across the cities studied.
The best cities by credit score
At the other end of the scale, the highest average credit scores were recorded in Markham (715), Vancouver (703), and Burnaby (697) with all three posting double-digit increases over the year of the analysis.
Markham, Montreal, and Toronto had the lowest average rate of missed bill payments.
The full study is available at https://borrowell.com/blog/covid-19-credit-scores-missed-bill-payments-canada.