Survey reveals COVID-19 pandemic's negative impact is driving renewed interest in financial planning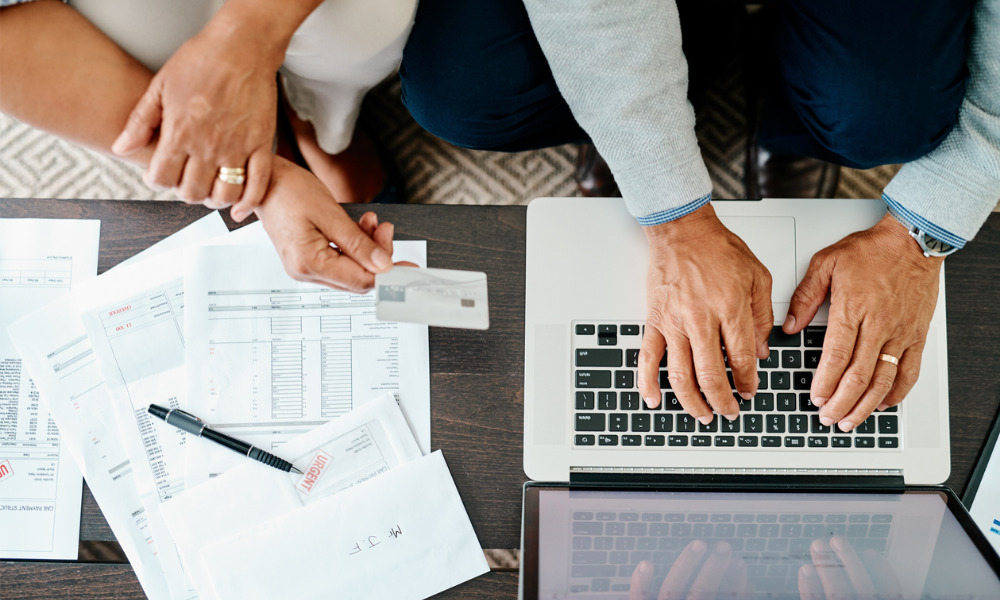 While the COVID-19 pandemic provokes renewed wealth and income anxiety among Canadians, a significant number are considering steps to improve their situation with sound planning.
In a new Pollara survey of around 1,500 Canadians commissioned by IG, the Canadian wealth management giant found that only a minority have so far gone through the pandemic crisis with their sense of financial control and well-being intact.
Among the respondents, only 27% felt they are managing their debts effectively, while just 25% prepare and adhere to a budget. Even fewer respondents felt they have the right insurance in place to protect themselves and their family (22%) or were optimistic about their ability to save for future expenditures (20%).
Retirement was a concern for fewer than half of respondents, who felt they had the right approach to retirement savings and tax strategies in place. Overall, just 21% of Canadians reported that they had a good awareness of their overall financial well-being.
Those statistics add to mounting evidence of the pandemic's impact, which is rippling out in many significant and detrimental ways. Aside from the prospects of supporting loved ones whose livelihood and income have been crippled, the looming spectre of debt and uncertainty with respect to taxes threaten to inflict substantial psychic damage on Canadians.
The results also dovetail with new findings from Scotiabank, which showed nearly 40% of Canadians spending an average of 16 hours weekly worrying more about their finances, longer than before the pandemic. Female respondents were more likely to report feeling increased financial concern since the start of the pandemic (42%) than male respondents (35%).
That survey also showed a divergence between generations, with 45% of millennials aged 18 to 34 more worried about their financial health since the start of COVID-19, compared to 64% of Canadians aged 55 and older who are worrying less.
Still, many are refusing to let financial unease stop them from trying to improve their situations. In the IG Wealth Management poll, 45% of those currently without a financial plan said they are considering putting one in place. Among the respondents with a financial plan, 46% said they're proactively making changes to be better prepared for new troubles that may come.
"Given all that's happened this year, it's not surprising that Canadians are re-evaluating their finances," said IG Wealth Management President & CEO Damon Murchison. "However, it's encouraging to see so many being proactive and appreciating the important role a financial plan can play in preparing for the future and helping achieve both short- and long-term goals."