Insurers comfortably offering policies for medical coverage, but trip cancellations and delays a sticking point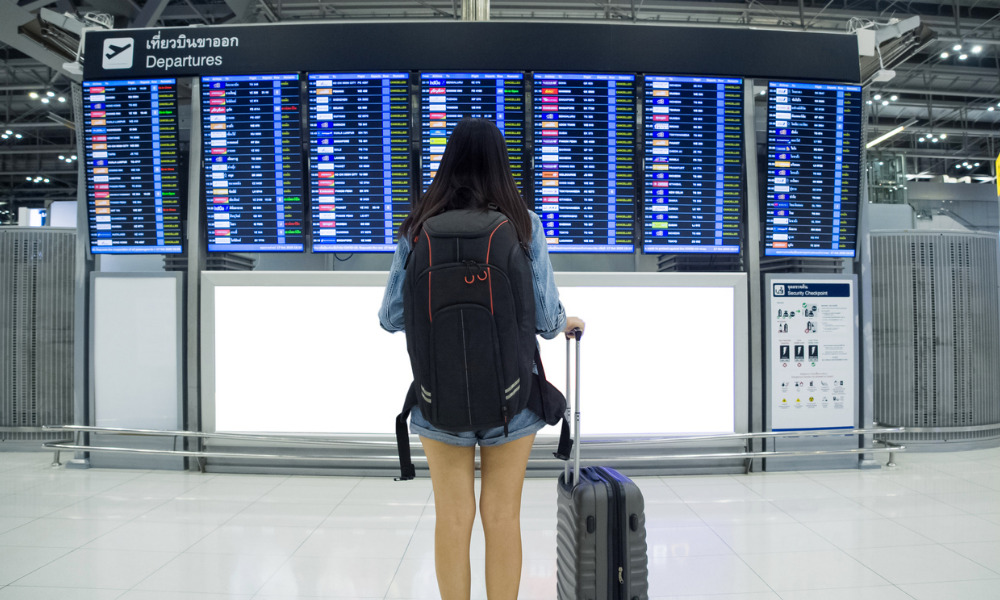 Last year, many Canadians were forced to limit their vacation plans to domestic destinations as a lack of viable destinations and questions around travel insurance coverage for COVID-19 made international travel impractical. But since then, the industry has adapted to provide more options for pandemic protection.
According to a report by CTV News, companies are now offering travel insurance policies specifically designed around COVID-19, which include coverage for medical expenses such as quarantining after a positive test.
But according to Martin Firestone, president of Toronto-based Travel Secure Inc., that coverage depends on the traveller's vaccination status.
"If you are fully vaccinated, most insurers are now going to cover you for COVID without having to buy a rider or an additional expense," Firestone told the news outlet.
Insurers have not increased the prices of their policies to account for COVID risks, and they have not put caps on the amount of coverage. According to Firestone, it's an indication that the virus is not being counted differently than any other unexpected medical emergency.
"That alone tells you that the insurance companies are basically saying the risk is not what it was," he said.
Firestone noted that some companies are offering travellers who aren't fully vaccinated the option to get policy riders for medical expenses related to the virus, which come at an added expense and are capped at a certain level. But because most countries require visitors to be fully vaccinated, he said it defeats the purpose.
"I can get you insurance but if you're not fully vaccinated, I don't think you're going anywhere," he said.
The travel insurance space is also fragmented when it comes to offering COVID-related travel disruptions or cancellations. Manulife offers numerous travel insurance options, and WestJet flyers can avail of complimentary travel insurance.
But some insurance companies have coverage exemptions for places Canadians have been advised not to travel to. Because many insurers still consider COVID-19 a "known cause," travellers who take policies out with those companies will be held responsible for cancellations and border closures to places where governments have clearly indicated that shutdowns may be declared with little to no notice.
"Therefore your trip cancellation policy that you bought to cover your money that's been exposed will not pay you if your reason is I can't go, our borders has been closed, Italy's not accepting visitors, and so on," Firestone said.
Still, some policies may cover the costs if the airline, hotel, Airbnb, or tour company has a policy that can refund or credit travel disruptions owing to a change in government travel advisories, Firestone said.