Despite feeling financially optimistic, Canadians admit concern over a possible rise in interest rates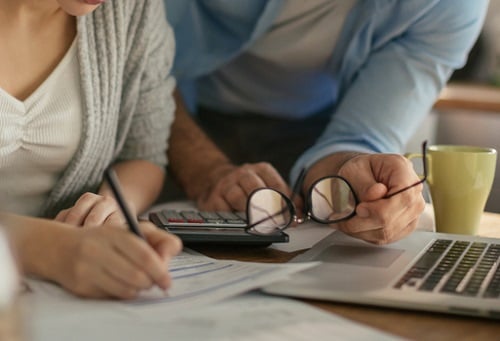 A new report shows that while Canadians are starting 2018 on a high note of financial confidence, that feeling is threatened by an increasingly likely event.
According to the latest Financial Confidence Survey by CIBC, 77% of Canadians are optimistic about their finances. In addition, 70% said they feel positive about their current financial situation. The top three factors lifting the spirits of financially confident Canadians were a rising stock market (29%), minimum wage increases (21%), and moderate economic growth (17%).
"What's particularly striking is the difference in financial confidence and optimism levels between women and men, which points to the need for a greater understanding on how to narrow the gap," said Jennifer Hubbard, CIBC's managing director for Financial Planning and Advice. The poll found that 82% of men feel positive about their finances, compared to only 72% of women.
But while Canadians seemed financially upbeat, nearly 60% reported that they would feel "significantly less" confident should there be another rise in interest rates. This adds to other pre-existing concerns over possibly not saving enough (70%) and the impact of inflation and rising costs of household goods (70%).
"This poll offers a glimpse into the financial psyche of Canadians who say they feel confident about their finances, but are actually very worried about bumps in the year ahead that could derail their goals," Hubbard said. "Given that household debt remains at record highs, it's no surprise that Canadians are concerned about even the slightest change that might affect their finances."
Related stories:
Millions of Canadians already struggling with interest rate rises
Maybe the BoC will pause on rates next week?