Big Six bank poll shows widespread affordability concerns as perceptions of housing market strength persist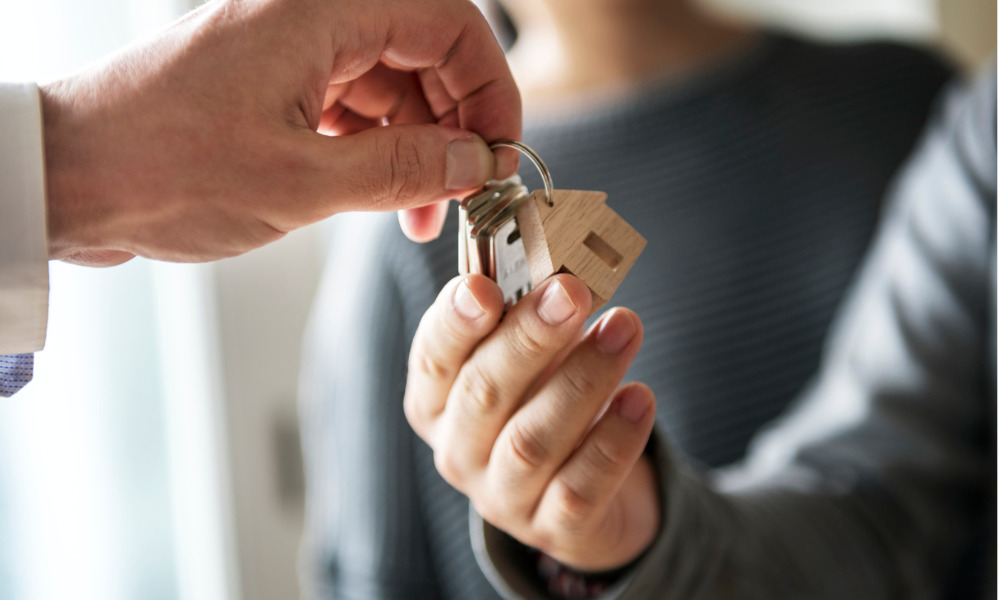 The agonizing toll of the COVID-19 pandemic has left the vast majority of Canadians worried about the economy, but that hasn't undermined their belief in the strength of the housing market, according to a recent poll by RBC.
In the RBC Home Buying Sentiment Poll conducted in December, just 18% of responding Canadians expressed a belief that the overall economy was strong. Almost four fifths (78%) were concerned about the financial impacts of COVID-19, with nearly the same number (79%) believing that the crisis is currently at its worst or has yet to reach that point.
Despite the pervasive economic pessimism, nearly half of those polled (45%) shared a belief in the resilience of the housing market. Four fifths (80%) agreed that homeownership is a good investment; a little less than half (43%) were concerned about the second pandemic wave's impact on the real estate market, and just over half (52%) expected that home values will only rise in the immediate future.
While Canadians may agree on the long-term value of getting a home today, actually doing so remains a challenge. Three fifths of respondents (60%) believed housing properties in their area were overpriced, and almost as many (59%) agreed home values in their area were unaffordable.
Just over half (56%) said affordability challenges will only increase in the near future, and just one fifth (19%) believed the pandemic has softened real-estate market competition and made it easier to buy a home. The average budget across Canada stood at $445,237, falling below the average nationwide home price value of $643,000 as of October, according to the Canadian Real Estate Association.
"High home values continue to drive many Canadians further outside of major city centres, both in search of affordability and more space," said Amit Sahasrabudhe, vice-president, Home Equity Financing, Products and Acquisitions at RBC.
A modest majority of Canadians (56%) aspired to eventually purchase a new home with their spouse or partner. When asked what type of housing they were looking to own, an overwhelming plurality said they'd want to get a detached home (51%), while those who preferred condominiums were a distant second place (18%).
Among the participants who said they're looking to buy a home in the next two years, nearly two fifths said they're currently looking to upsize (38%). With respect to location, 38% said they were interested in purchasing property in the suburbs or a commuter city, and 26% had their eye on rural areas; only 14% expressed interest in property within a major metropolitan area.
The survey also asked questions about the respondents' financial situation, which revealed that most of those polled (59%) did not see themselves as being worse off in December in contrast to their pre-pandemic position.
More than half (55%) said COVID-19 has caused them to change their spending and savings habits, and nearly half (47%) did not believe the pandemic has made saving money harder. A strong majority (85%) said they were currently able to keep up with bills, and just over half (54%) were confident that better times weren't too far off.
"Despite the pandemic, Canadians continue to remain optimistic when it comes to the future and their finances," Sahasrabudhe said. "Many Canadians remain confident in their ability to save and continue to aspire to make their dream of owning a home a reality."